Jameis Winston on being starter: If you can play, age doesn't matter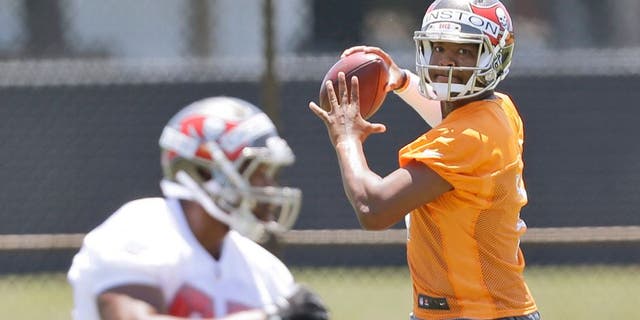 Jameis Winston has a confidence about him that's tough to ignore. Some may call it cockiness, but the man simply seems to know he can get the job done.
After being named the starting quarterback of the Tampa Bay Buccaneers, Winston spoke about age not mattering to Kevin Patra of NFL.com.
"One thing that I've learned is if you can play it don't matter what age you are, it doesn't matter," he told NFL.com. "I believe we have a great team in place...I'm looking forward to the season. I can't wait."
From there, Winston went on to continue saying the right things. While many veterans have said that Winston doesn't need to focus on being one of the vocal leaders, he backed up that point.
"On this team, I'm just accepting my role," he said. "We have a lot of veterans -- Vincent (Jackson), Gerald (McCoy) -- those guys are our leaders. My job right now is to play quarterback."
The Bucs drafted Winston No. 1 overall for a reason. While it's not a surprise to see him named the starter, he's pretty much spot on when saying that age really is just a number.
(h/t NFL.com)