Jameis is becoming a better leader than Mariota -- 'The Herd'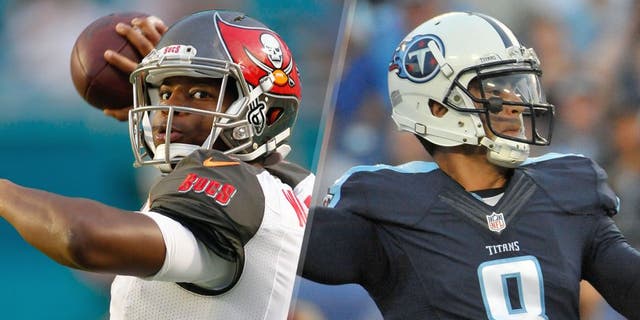 Jameis Winston is a locker-room leader?
You better believe it, FS1 NFL Insider Peter Schrager said on "The Herd" with Colin Cowherd on Wednesday. The No. 1 pick in the 2015 NFL Draft hasn't even played eight games for the Tampa Bay Buccaneers yet, but he's already become comfortable leading the team in crucial situations.
He's even taken to giving pre-game speeches to a roster with some established veterans like Logan Mankins and Vincent Jackson.
This is a far cry from the No. 2 pick in the draft, Tennessee Titans QB Marcus Mariota, who Schrager says may never develop into "The Guy" in Nashville.
You can check out Schrager's comments above.