Jamaica must respond to allegations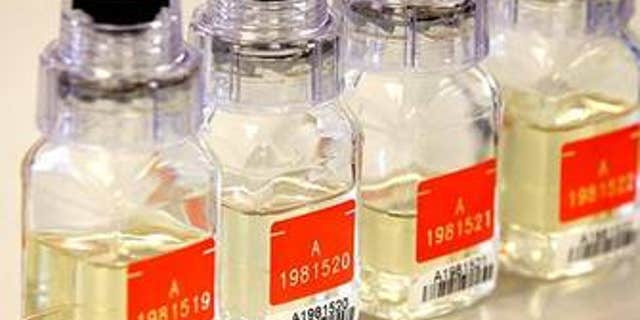 The director general of the World Anti-Doping Agency said Wednesday that Jamaican officials need to respond soon to accusations from a former insider who alleges drug-testing procedures are lax.
Writing this week in Sports Illustrated, Renee Anne Shirley, the former executive director of the Jamaica Anti-Doping Commission, said the island agency had no shortage of "troubling" problems during her tenure as the top official. The commission did not have the staff to carry out rigorous anti-doping programs, she wrote, and just one out-of-competition test was done between February 2012 and the start of the London Olympics five months later. When she raised various concerns, no JADCO or Cabinet official would take them seriously and she left the agency in frustration in February.
"The current program -- while improved -- makes a mockery of Jamaica's posturing and flames suspicion more than it douses it," Shirley wrote in her article for Sports Illustrated.
WADA Director General David Howman said Shirley has raised several "serious issues" that need to be investigated by the Montreal-based organization, although he said the agency was aware that there had been scarce pre-London Games testing done on the island. He said Jamaica needs to respond to Shirley's statements, which include the revelation that Jamaica had no officer keeping track of athletes so that they could be tested out-of-competition.
"I would expect that they would do that both transparently and publicly pretty quickly," Howman said during a phone interview Wednesday with The Associated Press.
While Jamaican politicians have wasted no time issuing statements congratulating the Caribbean country's sprinters on their dominant medal-winning performances at the world championships in Moscow, island officials have been largely mum about Shirley's statements this week.
Calls and an email seeking comment from JADCO officials were not immediately returned Wednesday. A call for Dr. Herb Elliott, chairman of the anti-doping commission and Jamaica's team doctor at the Beijing Olympics in 2008, went unanswered.
Earlier this month, Elliott told The Jamaica Gleaner newspaper that JADCO did 106 tests last year, which he believed was "adequate" for a country with a population of 2.7 million people. The commission was established in 2008 and only recently began to publicly state the number of completed tests. Officials, including the prime minister, insist that Jamaica has a rigorous anti-doping program and the island is committed to fair play.
Howman said many of the matters raised by Shirley in her article are historical and WADA does not have the authority to do anything about incidents in the past.
"What we've got to make sure is that they are not repeated as we go forward," said Howman, adding that he's confident that Jamaica will step up to responsibly deal with its anti-doping deficiencies.
The debate over the rigor of Jamaica's anti-doping program has gone on for years, as the small Caribbean nation has consistently racked up more medals in track and field than countries 10 times its size. Led by track superstar Usain Bolt, Jamaican sprinters had a dominant run at the London Olympics, winning a record haul of 12 medals, surpassing the 11 they won in Beijing in 2008.
In Moscow, Bolt picked up three more titles and is the most decorated male athlete in world championship history with eight golds and two silvers. Fellow Jamaican speedster Shelly-Ann Fraser-Pryce also earned three gold medals as the island swept the men's and women's 100, 200 and 4x100 relays.
The pair's performances gave Jamaicans back their swagger, after marquee sprinters Veronica Campbell-Brown, Asafa Powell and Sherone Simpson all tested positive for a banned substance and didn't attend the worlds. Those doping positives staggered many in Jamaica, where track athletes are beloved and global domination in sprinting is a source of national pride.
In the wake of the positive doping tests this year and Jamaican athletes success on the track, Shirley believes that people "need to believe that our athletes are clean" and Jamaica's anti-doping programs are robust and honest.
"This matter should be reviewed by the Cabinet in all urgency, and the necessary changes should be made to provide JADCO with the staff it needs to carry out world-class testing on Jamaica's world-class athletes," she wrote.