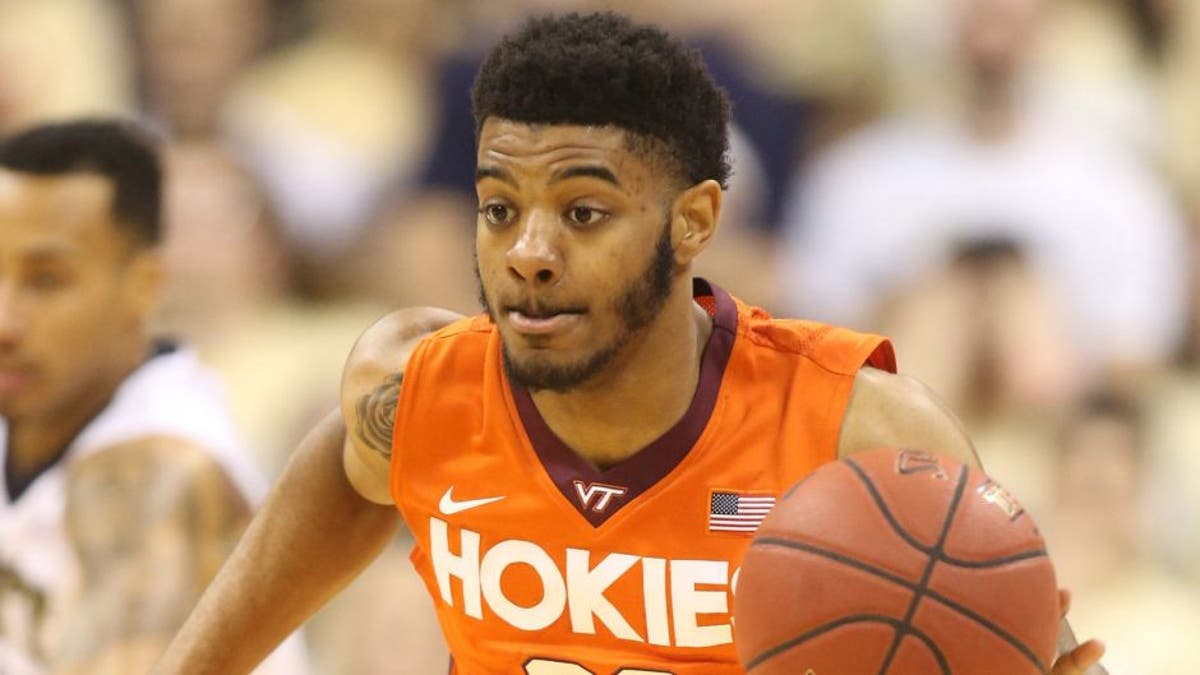 GAINESVILLE, Fla. (AP) -- Florida has another transfer from Virginia Tech.
The Gators announced Monday 6-foot-5 guard Jalen Hudson has joined the program. Hudson will have to sit out the 2016-17 season under NCAA transfer rules and will have two years of eligibility remaining.
Florida can only hope Hudson performs as well as its last transfer from Virginia Tech. Forward Dorian Finney-Smith left Blacksburg, Virginia, in 2012 and was the Southeastern Conference's Sixth Man of the Year in 2014.
Hudson appeared in 67 games in two seasons at Virginia Tech, averaging 7.7 points and 2.1 rebounds. As a sophomore last season, Hudson averaged 8.4 points and shot 35 percent from 3-point range.
Florida now has five newcomers, including College of Charleston graduate transfer Canyon Barry and freshmen Dontay Bassett, Gorjok Gak and Eric Hester.