Jake Arrieta, Aroldis Chapman, Josh Donaldson among the stars with arbitration gaps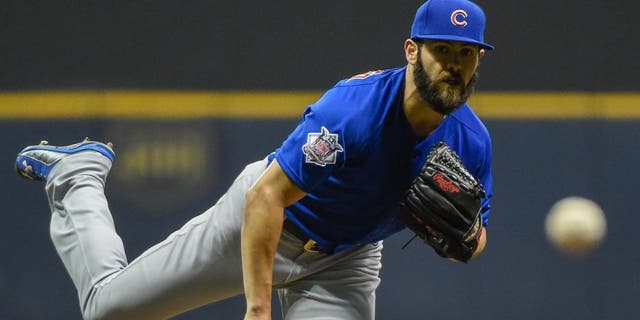 The deadline for teams to settle on 2016 contracts with their players came and went Friday.
Nearly 100 of those players agreed to new deals with their teams, but there were plenty who didn't. Among them: Cubs ace Jake Arrieta, who has the most sizeable gap to bridge; new Yankees closer Aroldis Chapman, whose salary could be affected if he is suspended by the league for an alleged domestic violence incident this offseason; and Blue Jays third baseman Josh Donaldson, the reigning AL MVP.
Players and teams are free settle on new contracts at any time, but those who don't will have arbitration hearings in February. Among those who could be headed that direction:
Arbitration figures courtesy of The Associated Press, except Mike Moustakas (Yahoo Sports)