Jahri Evans on Drew Brees' Week 16 performance: 'Classic Drew, man'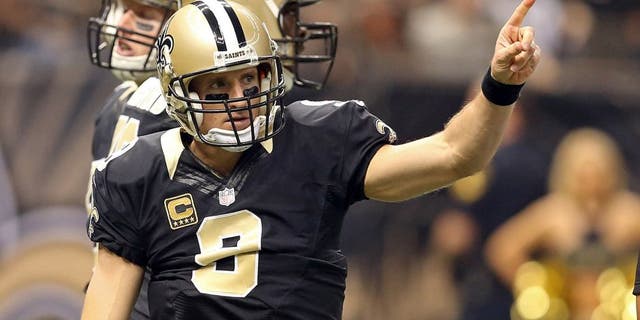 What Drew Brees did in Week 16 against the Jacksonville Jaguars was nothing short of spectacular. Not only did he lead his New Orleans Saints to a 38-27 victory, but he did it less than a week after tearing the plantar fascia in his right heel, while also throwing for 412 yards and three touchdowns. Brees basically proved that he's able to defy odds regardless of the situation.
In the eyes of his teammates, well, this was just Drew Brees being Drew Brees.
"Ha. Classic Drew, man," Saints guard Jahri Evans said when asked about Brees' performance. "He doesn't hold all those records for no reason."
Triplett also explains that the Elias Sports Bureau reported that this is the seventh time that Brees has thrown for 400 yards and three touchdowns with no interceptions in his career. So, what does Brees credit for his impressive play even with the injury?
"The only thing you could really draw a parallel to or compare it to is when you have one of your senses taken away from you. It seems like all the other senses are heightened," Brees said. "Like they say someone who can't see, all the sudden your hearing and sense of smell goes way up. ... You focus on what you can and can't do."
There's not much to say about Brees except that he's one of the best in the business, and will go down in history as one of the greatest as well.