Jaguars welcome a chance to finally play at home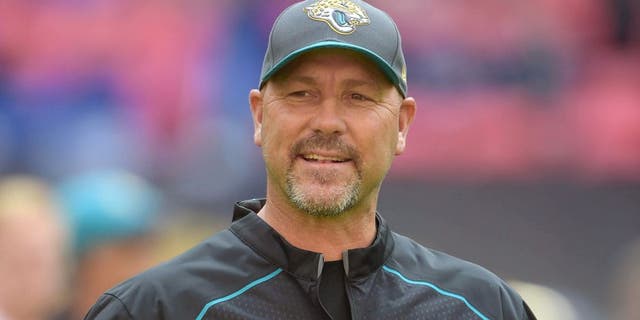 At long last, the Jacksonville Jaguars are finally set to play a game in Jacksonville.

Thursday night's game against the Tennessee Titans will mark just the second home game for the Jaguars since a Sept. 20 win over the Miami Dolphins.

With the exception of a 31-20 home loss to the Houston Texans on Oct. 18, all the team's games since the Week 2 win over Miami have been played away from EverBank Field. That include's Jacksonville's annual trip to London, which the NFL considers a home game.

"We didn't mention much about being on the road the amount of time we were," Jacksonville head coach Gus Bradley said, per the team's official website. "It was just 'This is the next opportunity. Let's go to work.' But you do sense that feeling of excitement of being back home and playing in front of our fans.''

Thursday's game marks the beginning of an extended home stretch for the Jaguars. The team plays four of its next five games in Jacksonville.