Jaguars tender 1-year contracts to Ryan Davis, Abry Jones, Nic Jacobs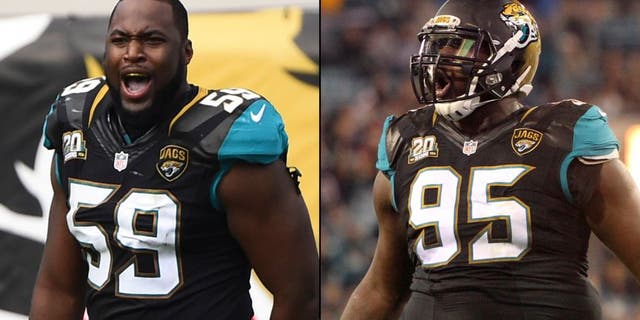 JACKSONVILLE, Fla. (AP) -- The Jacksonville Jaguars have tendered one-year contracts to defensive end Ryan Davis and defensive tackle Abry Jones.
The team also gave a one-year exclusive rights tender to tight end Nic Jacobs.
Davis and Jones have until Wednesday to sign their tenders or they will become restricted free agents.
Davis has played in 38 games since being promoted to the active roster in 2013. He has 31 tackles, 11 sacks, three forced fumbles and an interception. Jones has played in 39 games after earning a roster spot in 2013. He has 64 tackles, 5 sacks and two forced fumbles. Jacobs has played in 24 games with six starts since signing with Jacksonville in 2014. He has three receptions for 24 yards.