Jaguars RB Denard Robinson not injured after single-car accident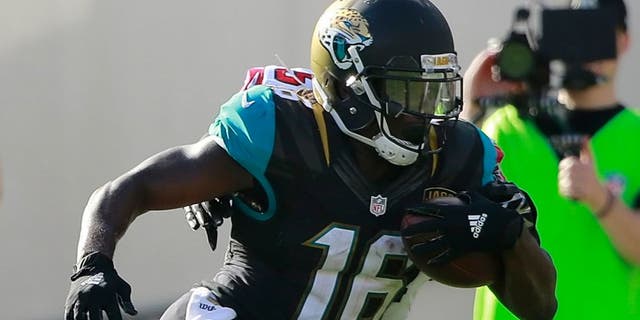 NEWYou can now listen to Fox News articles!
JACKSONVILLE, Fla. (AP) -- The Jacksonville Jaguars say running back Denard Robinson was in a single-car accident over the weekend, but he was not injured.
The Florida Times-Union, citing a police report, says the car crashed in a retention pond about 4:20 a.m. Sunday when Robinson fell asleep at the wheel. Authorities say he was not impaired and should not face a DUI charge.
The newspaper reports that a woman was with Robinson in the car, and both had fallen asleep. When an officer arrived, the driver's side of the car was submerged in the pond. The officer had to help the woman out of the car and wake up Robinson.
The Jaguars released a statement Tuesday saying they were thankful nobody was injured.