Jaguars president: Packers game in 2016 will be in Jacksonville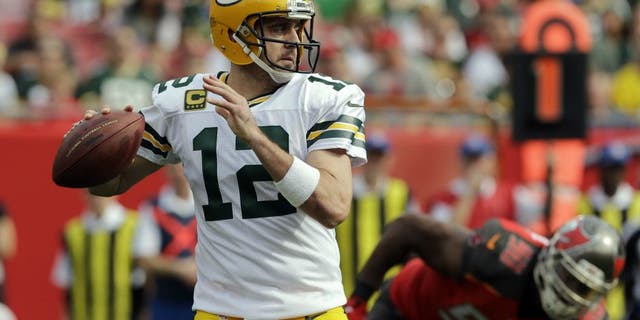 The Jacksonville Jaguars will once again be playing in London in 2016, but the stands at Wembley Stadium won't be packed with Cheeseheads.
On Thursday, Jaguars team president Mark Lamping said the team's matchup with Green Bay next season will be played in Jacksonville, not London. The Packers had been rumored as a contender to play the Jags as part of next year's International Series Games.
"We get the Packers here in Jacksonville so infrequently," Lamping said, via the Florida Times-Union. "They have such a national following. We have a lot of people here in Jacksonville that are Jaguars fans but also fans of the traditional NFL teams. So, we look forward to that game being played here in Jacksonville."
With the Packers game no longer an option, potential 2016 London opponents include an AFC South rival, Denver, Oakland, Minnesota or another NFC North team to be determined by this season's standings.
"For our London initiative to have the desired result, which is a more stable financially strong franchise in Jacksonville, we have to make sure the game in London is successful," Lamping said. "As the game develops over there, hopefully, the fan base for the Jaguars grows. Just having the Jaguars over there at the right time may well be enough to sell out Wembley Stadium. We're not there now. So, we're sensitive to making an interesting matchup for our U.K. fans."
Jacksonville will face Buffalo in London this season.
(h/t Florida Times-Union)