Jaguars LT Joeckel injured in loss to Carolina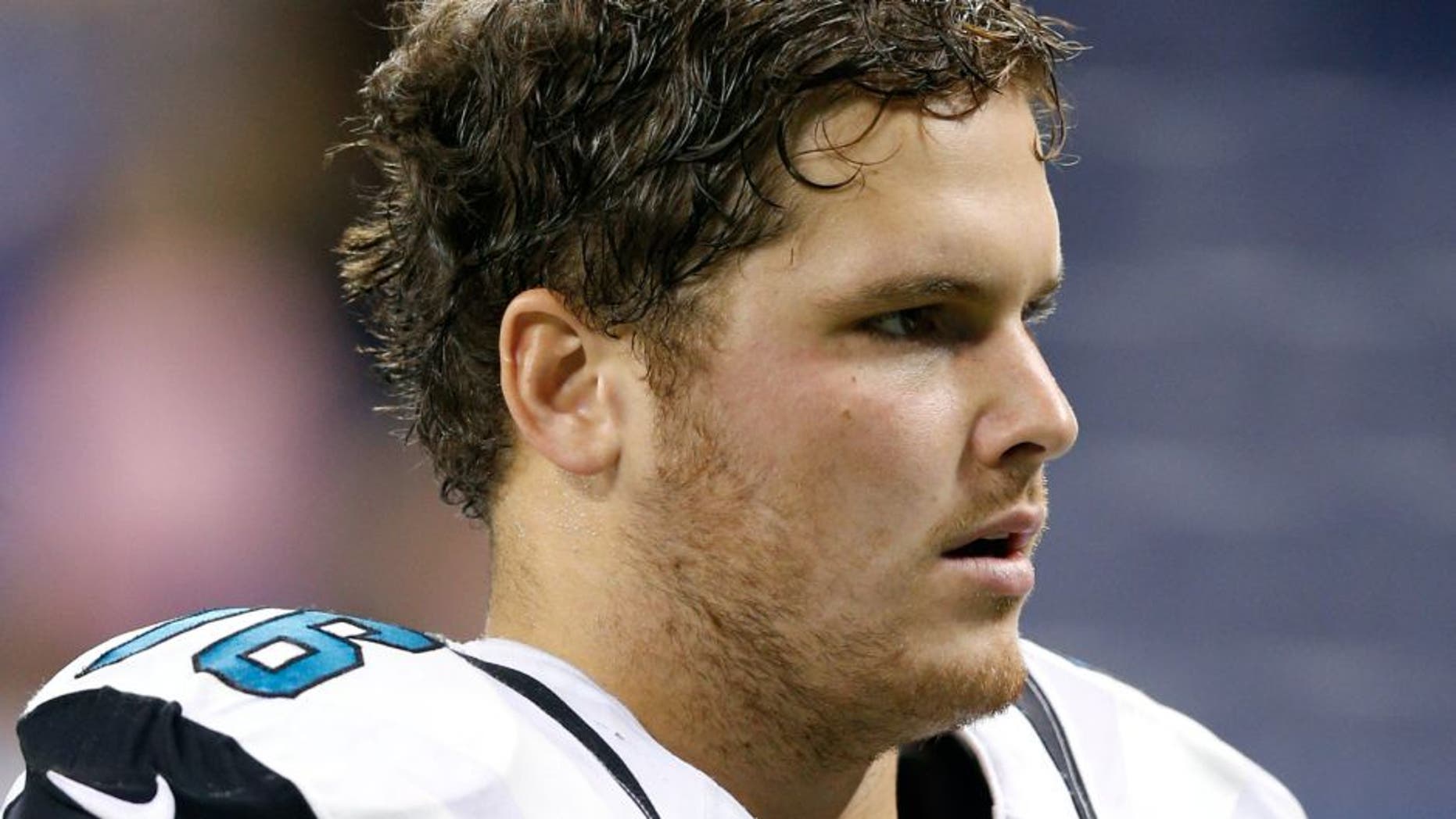 Jacksonville Jaguars left tackle Luke Joeckel left Sunday's Week 1 loss to the Carolina Panthers with an ankle injury, putting his status for next week in question.
Joeckel hurt his left ankle in the first hald and then exited the game four plays into the third quarter after re-injuring it. Per the Florida Times-Union, the third-year player was wearing a walking boot after the game.
"It just rolled on me," Joeckel said, according to the Times-Union. "I tried to get back in there and every time, it kept rolling out. I couldn't play."
The second overall pick in the 2013 draft, Joeckel said he hoped to be available when Jacksonville hosts the Miami Dolphins next Sunday.
"We'll see what the plan is," Joeckel said. "I'll try to be ready to go next week. I think everyone hopes that."
In Joeckel's absence, Sam Young took over at left tackle for the Jaguars and was part of a unit that gave up four second-half sacks.
"We have a lot of trust and faith in Sam Young," quarterback Blake Bortles said, per ESPN. "When Luke Joeckel went down, obviously that was unfortunate and you hate to see that happen, but it was an opportunity for Sam to step up."
The 23-year-old Joeckel said he was pleased with his play before the injury.
"I felt like it was going pretty good," Joeckel said. "I really settled in and was doing a good job with my technique. It's a crummy situation. It's a part of the game, but it's never anything you expect."
(h/t Florida Times-Union)