Jaguars kick field goal on untimed down to beat Ravens for first road win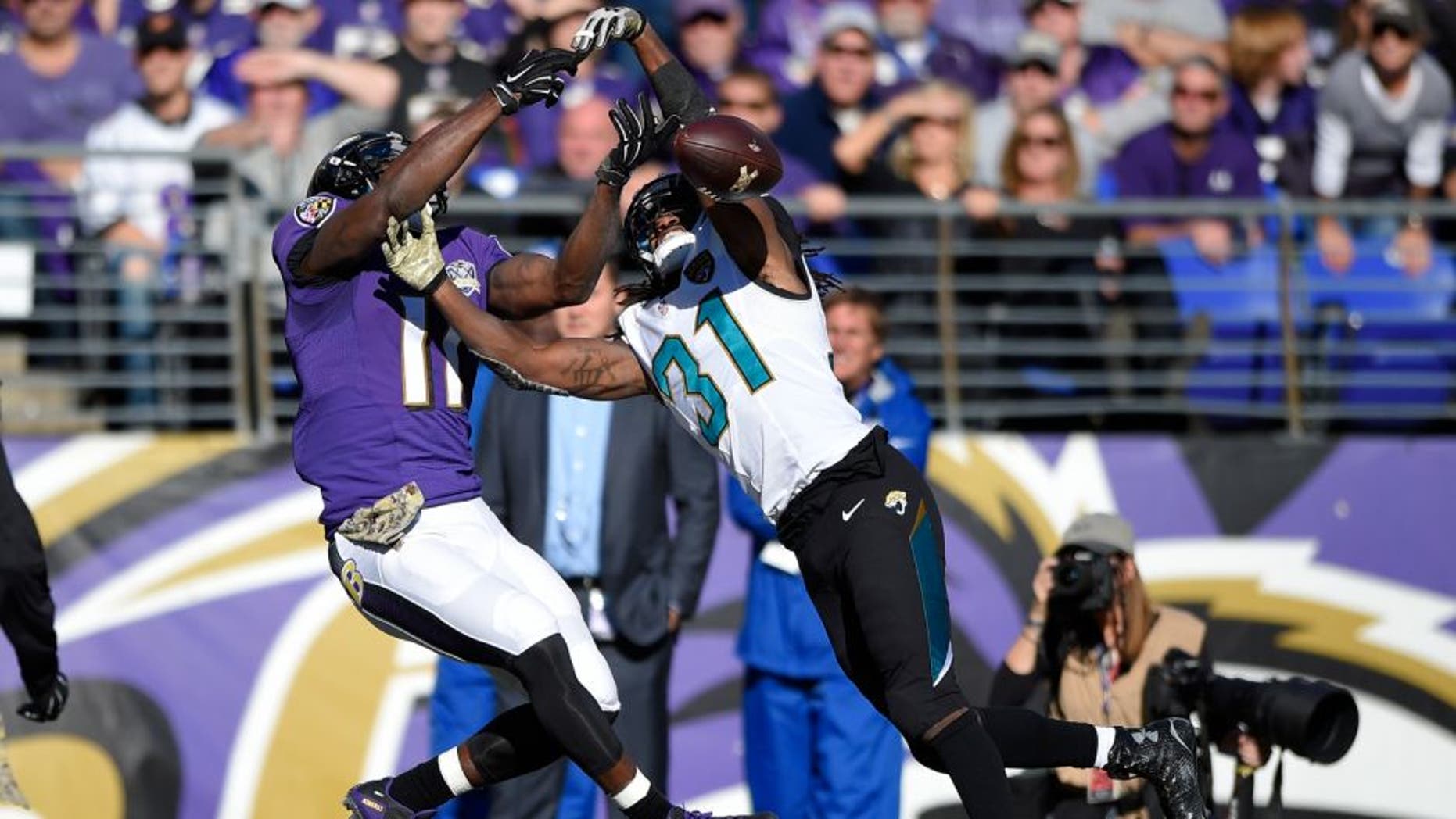 BALTIMORE (AP) -- Jason Myers kicked a 53-yard field goal after Jacksonville got one final play on a facemask penalty with no time left, and the Jaguars ended their 13-game road losing streak Sunday with a 22-20 victory over the Baltimore Ravens.
Down 20-19 with no timeouts, the Jaguars got the ball at their 20 with 1:06 left. After moving to the Baltimore 49, Blake Bortles took the snap an instant before the clock expired and was quickly sacked by Elvis Dumervil.
But Dumervil grabbed the quarterback's facemask, giving the Jaguars one final play even though the clock read 0:00.
Myers, who earlier missed a 26-yard field goal try, boomed this one through the uprights.
The victory enabled the Jaguars (3-6) to end a road skid that followed a win in Cleveland on Dec. 1, 2013.
Baltimore (2-7) has lost its seven games this season by a total of 32 points.