Jaguars hoping WR Lee can put injury issues behind him in 2016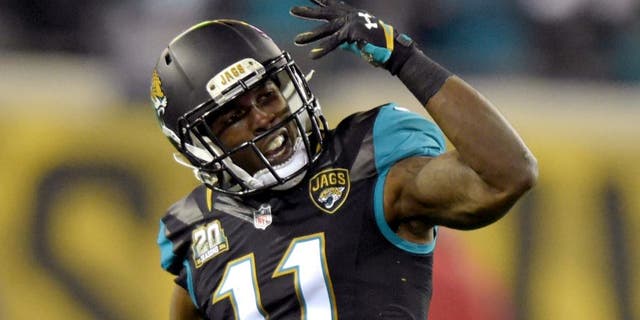 NEWYou can now listen to Fox News articles!
After struggling with a hamstring injury that kept him out of the most of first half of the season, Jacksonville Jaguars wide receiver Marqise Lee returned to play in the team's final eight games.
Now, after getting a sense of what Lee can offer, offensive coordinator Greg Olson said the goal is to make sure the former second-round pick is available to play in all 16 games next year.
Lee caught 12 passes for 151 yards a touchdown during the second half of the season while carrying the ball four times for 26 yards. Despite his limited production, Olson said Lee's presence offers the Jacksonville offense an intriguing element of speed.
The 39th overall pick in the 2014 draft, Lee said he remains confident in his abilities.
Lee finished the season with 15 catches for 191 yards and a touchdown in 10 games.