Jaguars claim OL Demetrius Rhaney off waivers from L.A. Rams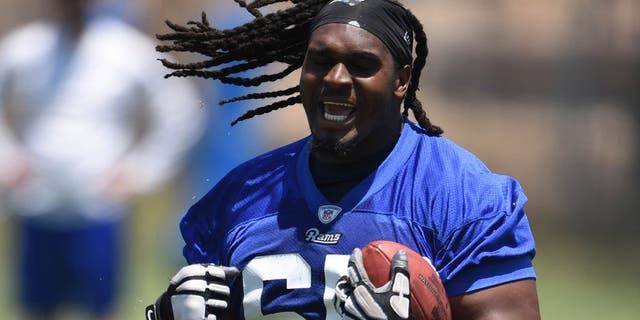 NEWYou can now listen to Fox News articles!
JACKSONVILLE, Fla. (AP) -- The Jacksonville Jaguars have claimed offensive lineman Demetrius Rhaney off waivers from the Los Angeles Rams.
The Jaguars announced the move Wednesday and said they released rookie offensive lineman Parker Collins to make room on the roster for Rhaney.
The 6-foot-2, 301-pound Rhaney was a seventh-round draft pick out of Tennessee State by the Rams in 2014. He spent his first season on injured reserve but played in every regular-season game the past two seasons, starting once at left guard in 2015.