Jaguars add to offense, sign WR Larry Pinkard, FB Tommy Bohanon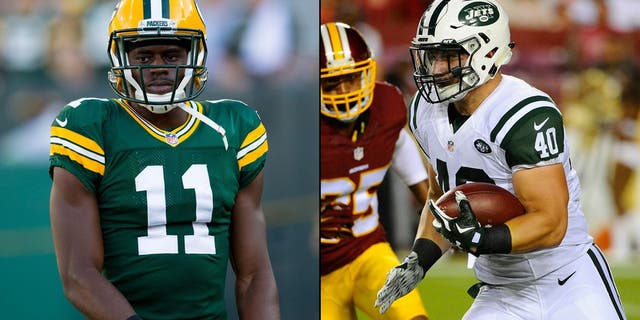 NEWYou can now listen to Fox News articles!
JACKSONVILLE, Fla. (AP) -- The Jacksonville Jaguars have signed Tommy Bohanon, giving them a fullback on their roster for the first time in three years.
The Jaguars, who are expected to be more committed to the ground game under new coach Doug Marrone, opted not to carry a blocking back the past two seasons. They instead used tight ends and extra linemen in short-yardage and goal-line situations.
Jacksonville also signed receiver Larry Pinkard on Monday, the first day of the team's offseason program.
Bohanon was a seventh-round pick by the New York Jets in 2013. He started 14 games in three seasons with the Jets, totaling 20 carries for 67 yards and 17 receptions for 155 yards.
Pinkard signed as an undrafted rookie with Green Bay in 2015.