Jags' Thompson pressed into duty at safety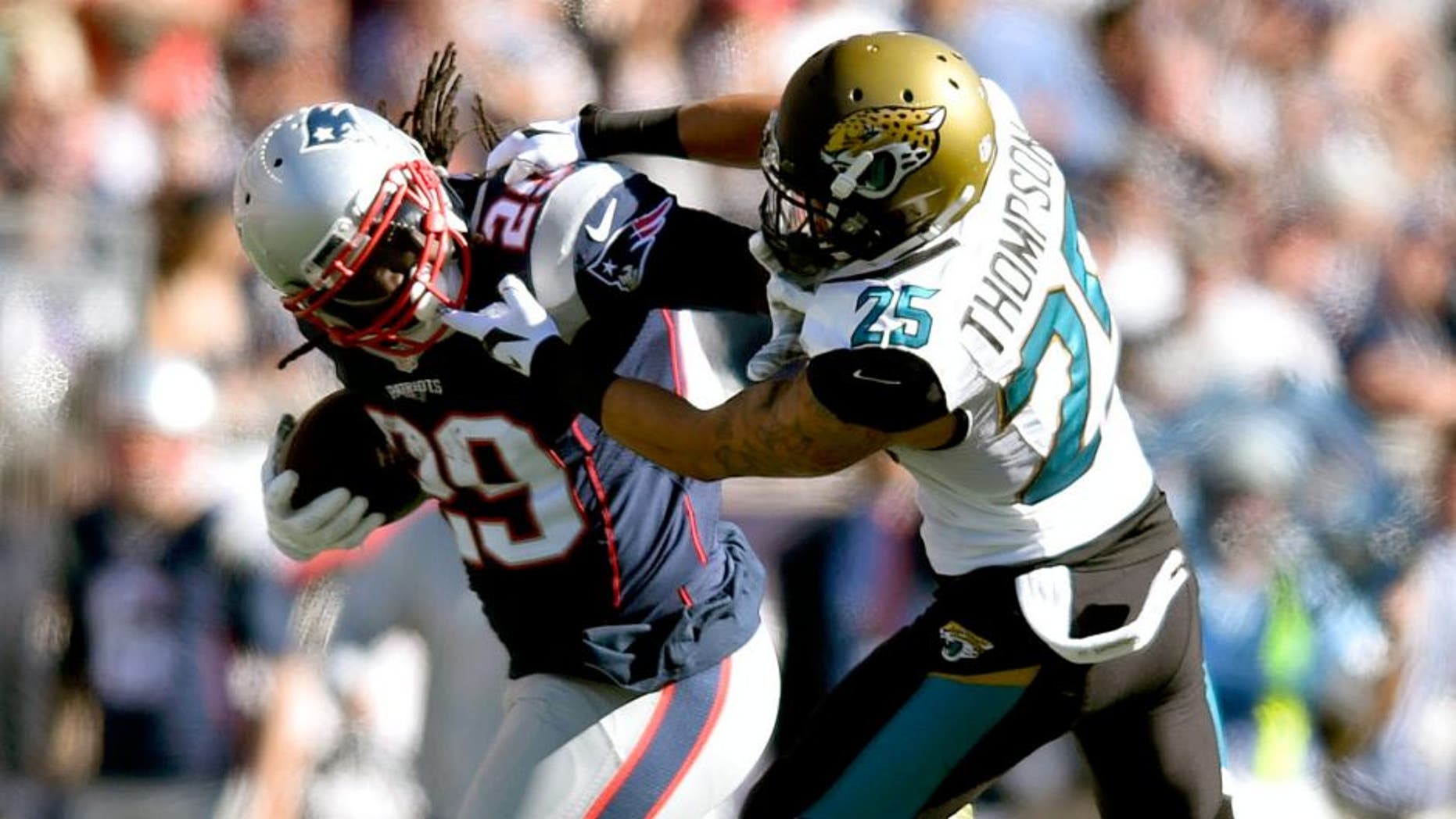 The roller coaster that has been Peyton Thompson's 2015 season with the Jacksonville Jaguars continued in Sunday's 51-17 loss to New England.
Thompson, who battled a hamstring injury that kept him out the entire preseason, was cut at the end of training camp, and signed to the practice squad after clearing waivers.
He was then brought up to active roster for Jacksonville's Week 2 game against the Miami Dolphins and saw significant action in the win after fellow corner back Davon House was injured.
Sunday in Foxborough, Thompson's role grew even more, as he was forced to play safety after injuries to Sergio Brown and Josh Evans.
"It was tough considering I had never played safety in a live game before, but that's my role on this team, filling in wherever I'm needed," Thompson said, per the Florida Times-Union. "I had done it in practice but that's what my job is about, being professional and being prepared and knowing that you may have to go in and perform."
When Brown was injured early in the third quarter, Thompson was the only option left. The Patriots went after him early and were successful, with Thompson called for a 52-yard pass interference penalty.
"(Tom) Brady's not stupid -- he's one of the smartest quarterbacks in the league and when he saw me back there, (challenging me) was probably his first thought and if it wasn't, he had people on the sideline telling him about me," Thompson said.
The 24-year-old finished the game with two tackles. Considering the circumstances, head coach Gus Bradley said he was pleased with Thompson's performance.
"His job is to know (cornerback and safety) and in fairness to him, I thought he did a really good job going out there," Bradley said.