Jags QB Bortles facing big test in Jets CBs Revis, Cromartie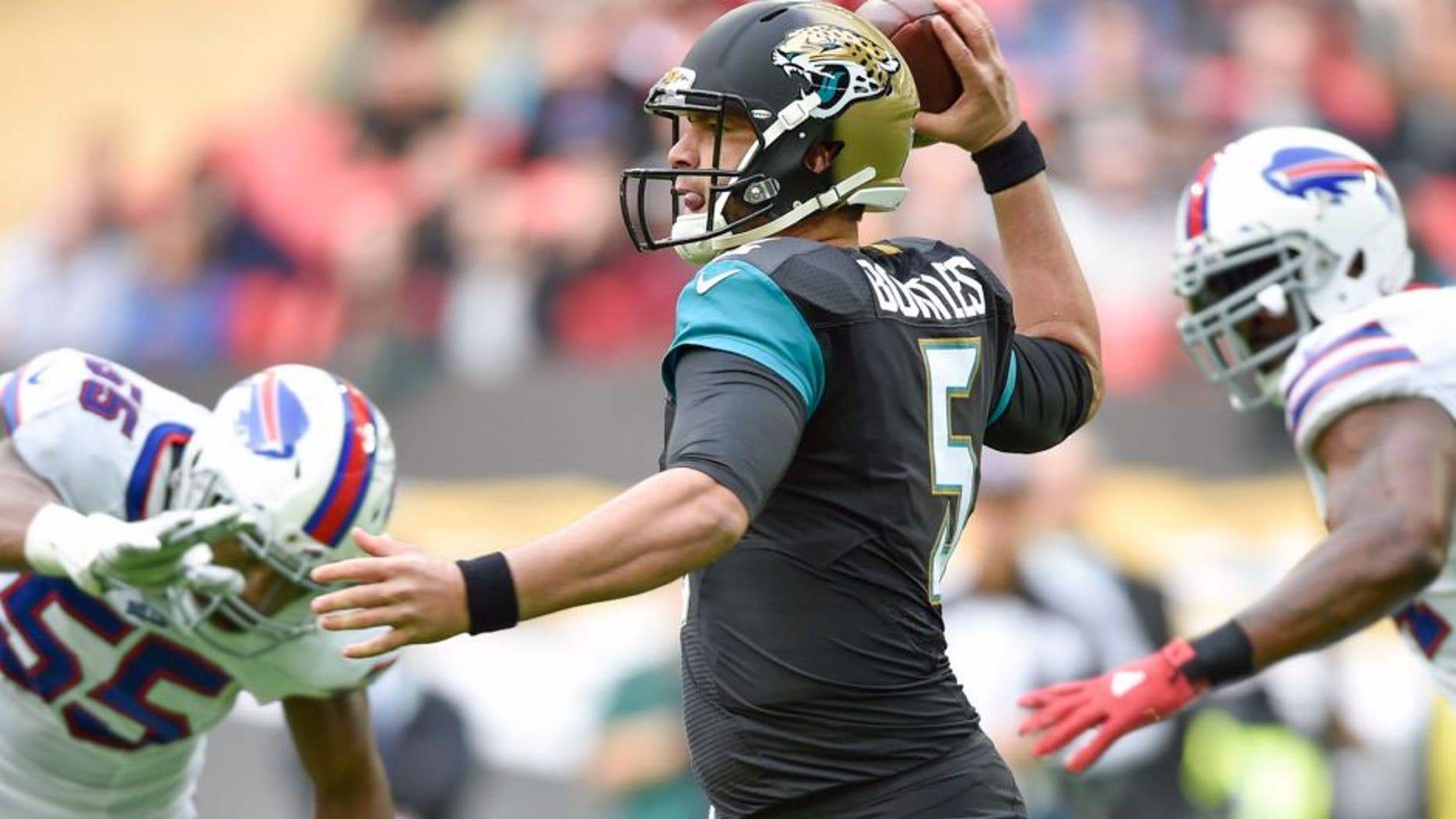 With the Jaguars set to take on the Jets on Sunday, Jacksonville quarterback Blake Bortles knows he faces a sizable challenge in the New York defense.
The Jets have the NFL's best rush-defense, so running the ball with rookie T.J. Yeldon may be a challenge. Unfortunately, passing is also problematic, as New York boasts a pair of top cornerbacks in Darrelle Revis and Antonio Cromartie.

Bortles, who has completed 55.7 percent of his passes, said he'll need to be particularly careful throwing against the Jets talented corners.

"The biggest thing is timing and accuracy," Bortles said, per ESPN. "It's definitely important every week and it's certainly important this week with two experienced guys on both sides. I think it'll have to be good, quick decision-making and getting an accurate ball there on time."

While Bortles will need to watch out for Revis and Cromartie, Revis said the second-year quarterback has the potential to cause problems for them as well.

"He seems more poised and more relaxed in the pocket," Revis said. "I will tell you one thing: his arm, he probably has got one of the strongest arms in the league. He scrambles a lot and he can throw, even scrambling. You can tell he can make all the throws."