Jags kicker Myers hoping for shot at redemption against Colts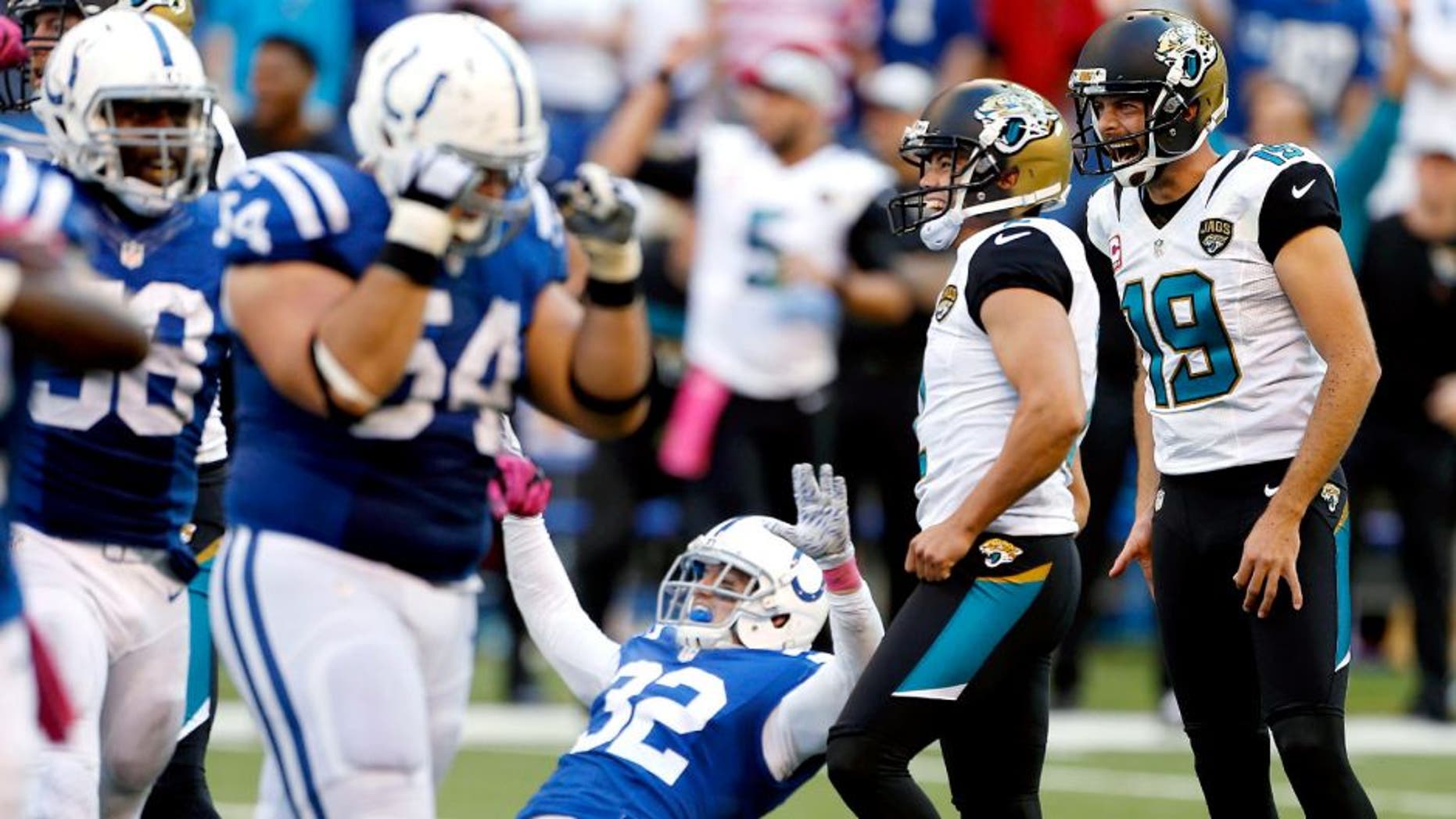 While extra points continue to be an issue for Jacksonville Jaguars kicker Jason Myers, his success rate on field goals has increased significantly after a watershed game against the Indianapolis Colts on Oct. 4.
The rookie missed two game-winning field goal attempts in the 16-13 overtime loss at Lucas Oil Stadium, but has rebounded nicely, connecting on 15 of 16 field goals since.
With the Jaguars set to face the Colts again on Sunday, Myers said he'd enjoy an opportunity to redeem himself for the earlier misses.
"If it comes down to a field goal, I would love to have that chance, but most important is just us getting a win," Myers said, per the team's official website.
Meanwhile, Myers, who missed two extra points in last week's loss to the Tennessee Titans and has missed six on the season, said isn't worried about any carryover effect this week.
"I just stay focused on every kick," Myers said. "I don't worry about what happened in the past, good or bad."