Jags' Andre Branch to miss 'significant time' with knee injury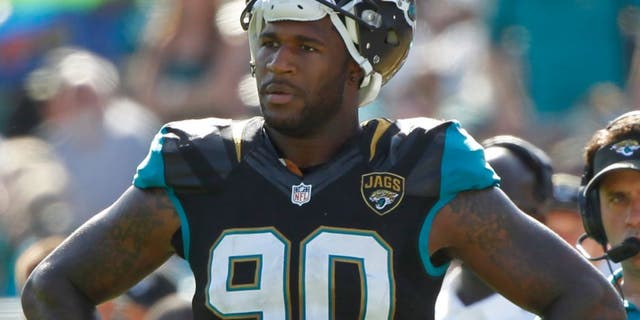 JACKSONVILLE, Fla. (AP) -- Jacksonville Jaguars defensive end Andre Branch will miss "significant time" early in the season after spraining a ligament in his left knee.
The Jaguars made the announcement Saturday, one day after Branch injured his knee in a preseason game against Detroit. Branch sprained the medial collateral ligament in his left knee early in the game, when teammate Aaron Colvin landed on him.
It's the latest setback for Jacksonville's defensive line, which already is without rookie defensive end Dante Fowler Jr. and defensive tackle Sen'Derrick Marks. Fowler, the third overall pick in the draft, is out for the season after tearing a knee ligament. Marks has been sidelined since injuring his knee in last year's season finale. It's unclear whether he will be ready for the opener.