Jadeveon Clowney's father denied bond on attempted murder charges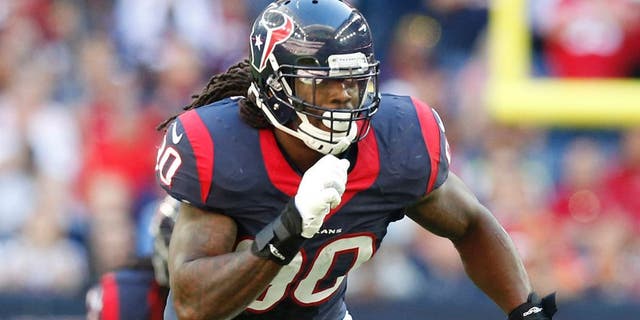 ROCK HILL, S.C. -- The father of Houston Texans defensive end Jadeveon Clowney has been denied bond after being charged with attempted murder in a shooting at a Rock Hill bar.
A lawyer asked for bond because David Morgan was hurt in the shooting Tuesday. Local media reported that police opposed the request because of the seriousness of the charges.
Morgan also was charged with possession of a weapon during a violent crime.
A police report said Morgan was removed from the bar for sitting on a stage. Police said he was seen later at the back of the property before firing several rounds at Braxton Homesley. Police say Homesley returned fire.
Officers picked up Morgan at Piedmont Medical Center. He was being treated for a gunshot wound to the shoulder.