Jacksonville WR Benn upbeat despite another trip to IR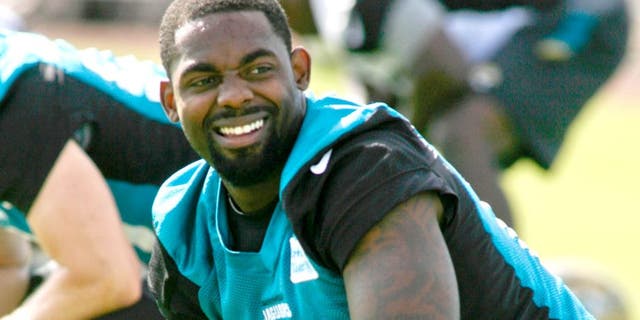 Despite ending up on injured reserve for the fourth straight year, Jacksonville Jaguars wide receiver Arrelious Benn isn't feeling sorry for himself.
Benn was placed on IR on Monday after suffering a broken collarbone in Jacksonville's preseason loss to the New York Giants on Saturday. It was the latest in a series of setbacks for the 26-year old receiver.
In 2012, Benn played eight games for the Tampa Bay Buccanneers before being lost for the season with knee and shoulder injuries. In 2013, Benn, then with the Philadelphia Eagles, tore his ACL in training camp. Last season, the Eagles placed him on IR at the end of August with a concussion.
And those weren't the only injuries Benn has suffered in his six-year career. He also tore his ACL late in his rookie season with Tampa Bay, but was able to make it back in time for the start of the 2011 season.
Benn said all he can do is get healthy and get ready for next season.
"The second time I tore my ACL I was like, 'What?' But now, no (I don't feel discouraged)," Benn said, per ESPN's Mike DiRocco. "It's football. Like I said, I'll go all out and (if) I get hurt going full speed, I can live with that. You just patch it up and keep going.
"Everybody's path to victory is different, and I believe God gives his toughest battles to his toughest guys. It's football. I got hurt with a ball in my hands. I'd do it again. It's alright."
A second-round pick by Tampa Bay in 2010, Benn caught 25 passes for 395 yards and two touchdowns as a rookie. He followed that up catching 30 passes for 441 yards and three touchdowns a season later. But after playing half of 2012, he's yet to appear in a regular-season game since.
Benn said he remains undeterred.
"Compared to the stuff that I had before, this stuff is like, 'OK, do what I've got to do,' which is bounce back from it," Benn said.
(h/t ESPN)