Jacksonville RB Toby Gerhart: 2014 season 'sucked'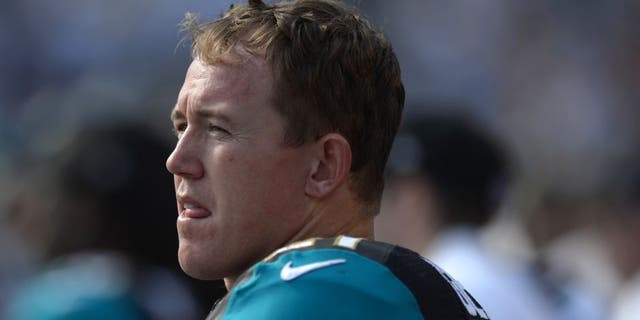 Jacksonville running back Toby Gerhart enters his second season with the team hoping things will be better than they were a year ago. To hear him tell it, it can't get much worse.
"Last year sucked, bluntly," Gerhart said, via the team's official website.
After signing as a free agent from the Minnesota Vikings, Gerhart dealt with an ankle injury that caused him to miss two games and hampered him through the season. The 28-year-old ran for 326 yards and averaged just 3.2 yards-per-carry.
In an effort to upgrade their running game, the Jaguars drafted T.J. Yeldon out of Alabama and the expectation is he'll be the team's feature back. Still, the Jaguars are expecting a significant contribution from Gerhart this season.
"He looks even quicker and faster than he did last year," Jaguars General Manager David Caldwell said. "I think he's going to help us a lot this year."
Gerhart was injured last season's opener against the Eagles, and after-effects impacted his entire year.
"The whole process was tough and humbling," Gerhart said. "I had to persevere."
This season, Gerhart is optimistic he can show his versatility in offensive coordinator Greg Olson's system.
"It allows me to get downhill, move around, play some fullback, play some halfback, split out and do a little bit of everything," Gerhart said. "It's a lot of fun. I'm real excited."
(h/t Jacksonville Jaguars)