Jackson says Knicks are still awaiting word from Carmelo Anthony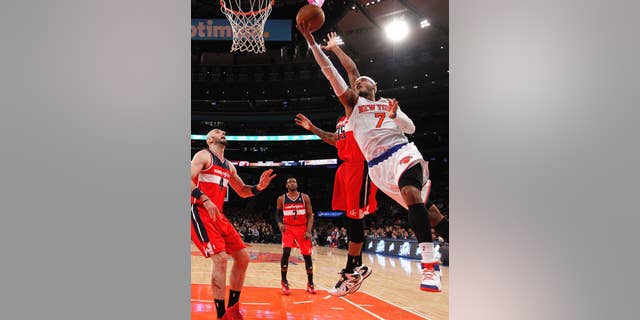 Knicks President Phil Jackson says he hasn't heard from Carmelo Anthony, though expects word from the All-Star forward soon.
Jackson says he hoped to get news Thursday, but adds that he "expected one yesterday and the day before yesterday."
Speaking to reporters at the Knicks' summer league practice in Las Vegas, Jackson says he has texted Anthony a couple of times since they met last week, but hasn't gotten a response.
The Knicks offered Anthony a maximum level contract, worth nearly $130 million over five years, at that meeting in Los Angeles. Anthony had previously met with Chicago, Houston, Dallas and the Lakers.