'Jacare' Souza wants Chris Weidman or Yoel Romero rematch next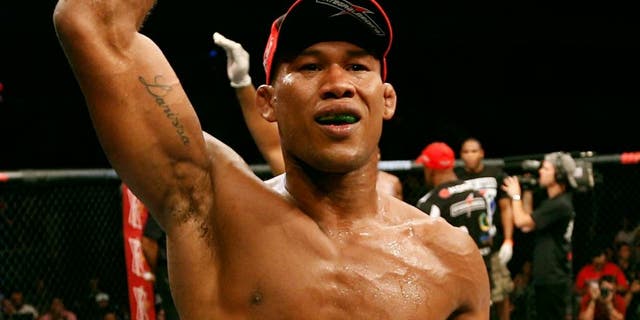 NEWYou can now listen to Fox News articles!
Ronaldo 'Jacare' Souza is already back in training and he would like nothing more than to facing former middleweight champion Chris Weidman or a rematch with Yoel Romero when he returns this year.
Souza came up on the wrong end of a very close decision against Romero at UFC 194 in a fight that didn't end without its own share of controversies.
Romero blatantly grabbed the cage at one point during the fight that stopped a takedown from 'Jacare' that could have easily swung the momentum dramatically in his favor after such a close battle throughout.
According to Souza's manager Gilbert Faria when speaking to Ariel Helwani at "UFC Tonight", 'Jacare' either wants a shot at Weidman or a 'fourth round' with Romero after what happened in their last fight in December.
"We still have not digested the judges' decision. Romero played dirty," Faria said. "If you look at the footage, he held the fence twice to avoid the takedown sequence in the second round and poked Jacare's eyes in the third."
According to Faria, Romero also apparently told Souza he believed the Brazilian won the fight before the decision was actually read.
It's unclear who 'Jacare' will get when he returns to action but the grappling specialist is currently looking at the end of March or in April for his return to action