J.T. Barrett has one question for young Buckeyes during offseason workouts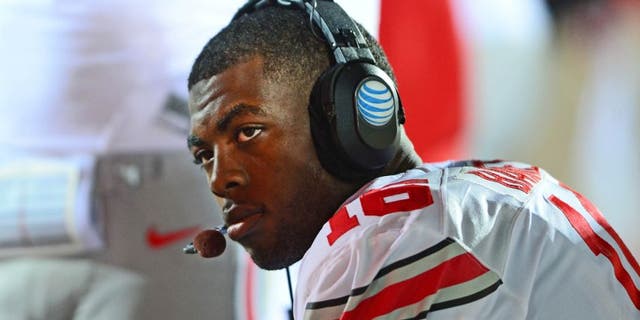 Despite losing nine players early to the NFL and needing to replace 16 total starters from last season, Ohio State was recently revealed to be the current betting favorite to win the next College Football Playoff.
J.T. Barrett, the Buckeyes' veteran quarterback, is one of just three returning starters on offense, but he has a plan for accelerating the learning process for the many youngsters who are going to have to play significant roles this fall for coach Urban Meyer's team to live up to those expectations.
It starts with a simple question.
"How bad do you really want it?"
That's what Barrett said he wants to know as the Buckeyes go through winter workouts.
"That's a conversation I have with a lot of young guys because we've got some talent now because we're Ohio State," Barrett said.
On that point, recruiting analysts would generally agree.
While a dozen or more Buckeyes could hear their names called during the NFL Draft in April, Meyer is going to be able to draw from four recruiting classes ranked eighth or better nationally as he puts together his fifth Ohio State team.
Based on last year's backups and the early buzz from offseason workouts, the possibility exists one or even none of the new Buckeye starters will have been less than a four-star recruit coming out of high school.
"That's what happens: People leave and we replace them with top talent," Barrett said. "So, like I said, we've got some talent now but the thing of it is how bad do you really want it? Are you willing to put the time in? That's another thing I try to talk to (young players) about because I mean anybody can talk about it. Everybody was 4 years old at one time or 7 and wanted to play in the NFL and wanted to go to a big-time college. Everybody had those talks, right?
"But at the end of the day it was like, 'Are you willing to put the time in in order go be successful on the field?' If you are, then make sure you back it up with your actions and not just work out and do what's required of you and then leave because at the end of the day that's not what's going to help you be great."