J.R. Smith reportedly plans to skip Cavs minicamp unless he gets deal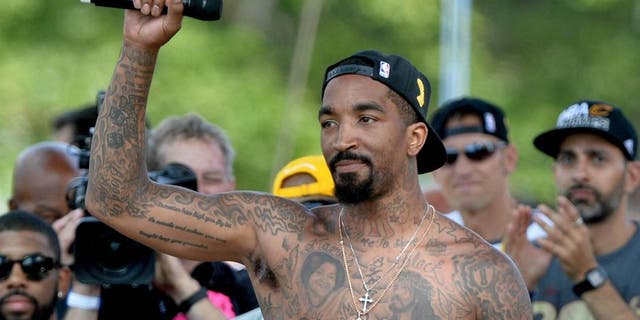 The contract impasse between J.R. Smith and the Cleveland Cavaliers appears to be turning ugly. Smith plans to skip the team's minicamp this week as the two sides continue to work on a new deal for the free-agent sharpshooter, ESPN reported Monday.
The defending NBA champions are planning to have workouts in Santa Barbara, Calif., a year after they gathered in Miami for a similar camp that helped the squad build chemistry. Smith's agent Rich Paul, who also represents LeBron James and Tristan Thompson on the Cavs, hasn't made much progress with the team since Smith opted out of his deal in July, according to the report.
Smith, who averaged 12.4 points last season, was key in helping the Cavs erase a 3-1 deficit against the Warriors in the Finals. Last season, the Cavs paid a league-high $54 million in luxury taxes, a figure owner Dan Gilbert probably wants to reduce.
The Cavs acquired Smith from the Knicks during the 2014-15 season, and he has averaged 12.5 points and shot 39.6 percent from beyond the arc during his time in Cleveland.