J.R. Smith on LeBron's possible superteam: 'Save me a spot'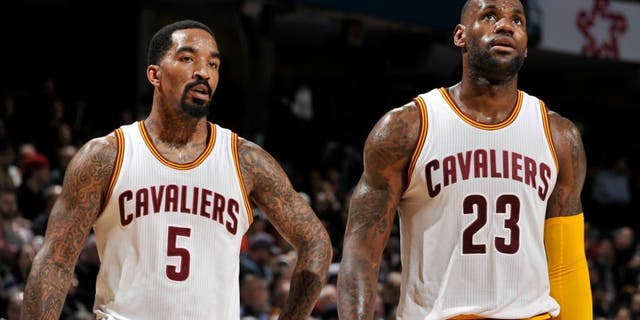 Earlier this week, LeBron James continued his recent string of bizarre off-court behavior by telling Bleacher Report that he would take a pay cut to play with three of his best friends in the league -- Carmelo Anthony, Chris Paul and Dwyane Wade -- aka "The Brotherhood."
If that pipe dream ever comes to fruition, count J.R. Smith -- who has played with Anthony and Paul, and is currently teammates with James -- among the veterans who would desperately want to join the latest superteam (via NY Daily News):
Besides being familiar and friendly with at least three-fourths of "The Brotherhood," Smith has one other major advantage -- he recently left CAA to join LeBron and Rich Paul's Klutch Sports Group, according to Chris Haynes of Cleveland.com.
As we've seen with Tristan Thompson and Eric Bledsoe, Paul goes to bat for his clients -- at all costs -- and one can assume if Smith wanted to end up on that team in the future, he would.
Of course, this is all hypothetical. There's no clear path to how this would happen, and the reception from the other "Brotherhood" members has been mixed. But if somehow a miracle occurs and those four end on the same team, expect Smith to be not too far behind.
Jovan Buha covers the NBA for FOX Sports. Follow him on Twitter: @jovanbuha.