J.J. Watt will have surgery Tuesday to repair groin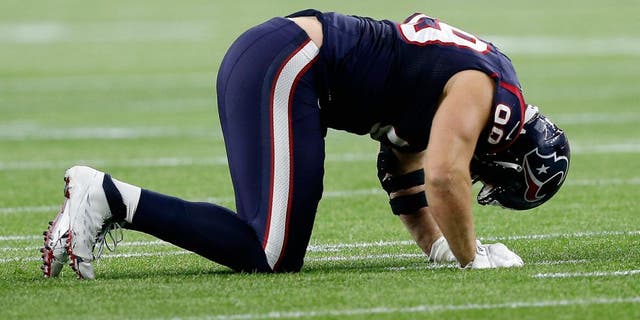 Houston Texans DE J.J Watt won't get over the pain of being shut out 30-0 by the Kansas City Chiefs any time soon. The loss hit him so hard, he felt the need to apologize afterward.
A groin injury that was aggravated in the loss? Presumably, he'll get over that a little quicker.
The Texans star said Sunday morning that he'll have surgery on Tuesday to repair his groin, also saying the injury had been bothering him for 6-7 weeks.
The 2014 Defensive Player of the Year injured his groin midway through the third quarter and mised most of the second half. He returned briefly, but left again after being pushed to the ground by the head by tackle Eric Fisher.
"That's just a dirty play," Watt said. "But the injury was before that moment."
Hey, at least Arnold has his back.