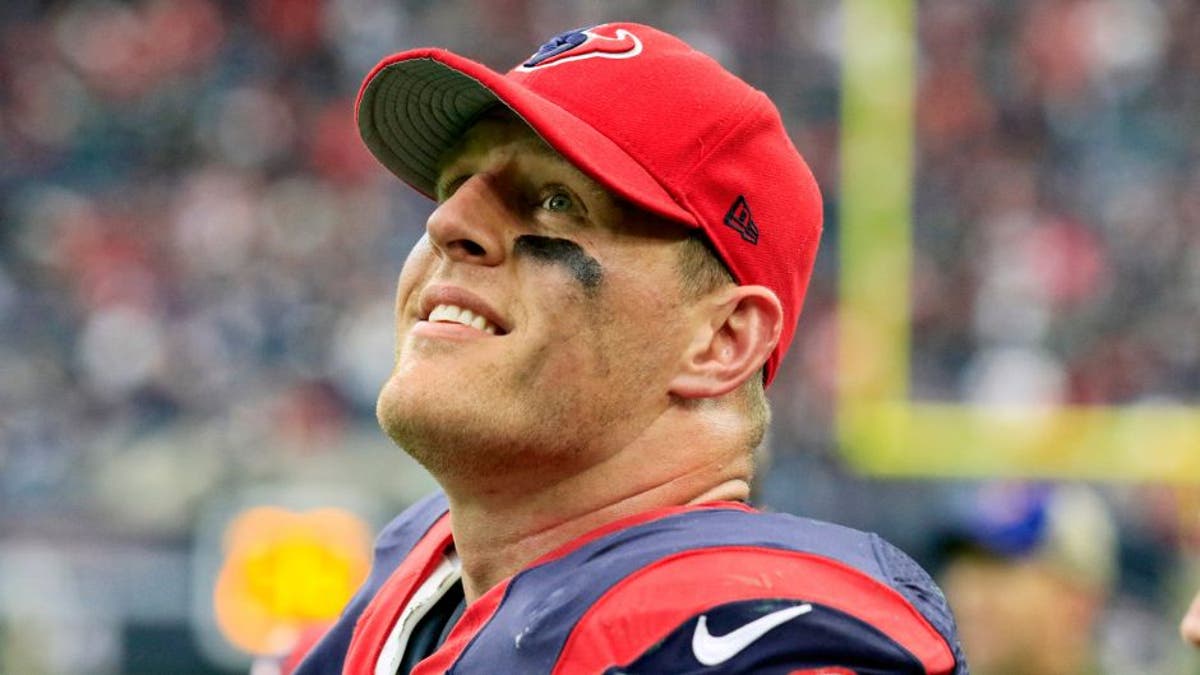 While much of the world spent Christmas with family, at home, opening gifts, Houston Texans star J.J. Watt chose to spend his holiday away from home -- with kids who have no choice but to spend the day away from home.
The behemoth, most feared man in the NFL spend Friday visiting children in the hospital, trying to brighten their day while getting the same in return.
He actually did the same thing on Christmas Eve, and he wore the same clothes a second day in a row on Friday. As you can tell, he doesn't care what you think about his clothing habits:
Most of the time we see athletes visiting hospitals we see them surprise the patients. But this brilliant kid turned the tables on Watt, pulling up his gown to flash some sweet Watt socks.
The Texans nominated Watt for the Walter Payton NFL Man of the Year on Wednesday. In doing things like this to brighten the spirits of families in some of the most stressful of situations, it's easy to see why.