J.J. Nelson flashing speed for teammates, coaches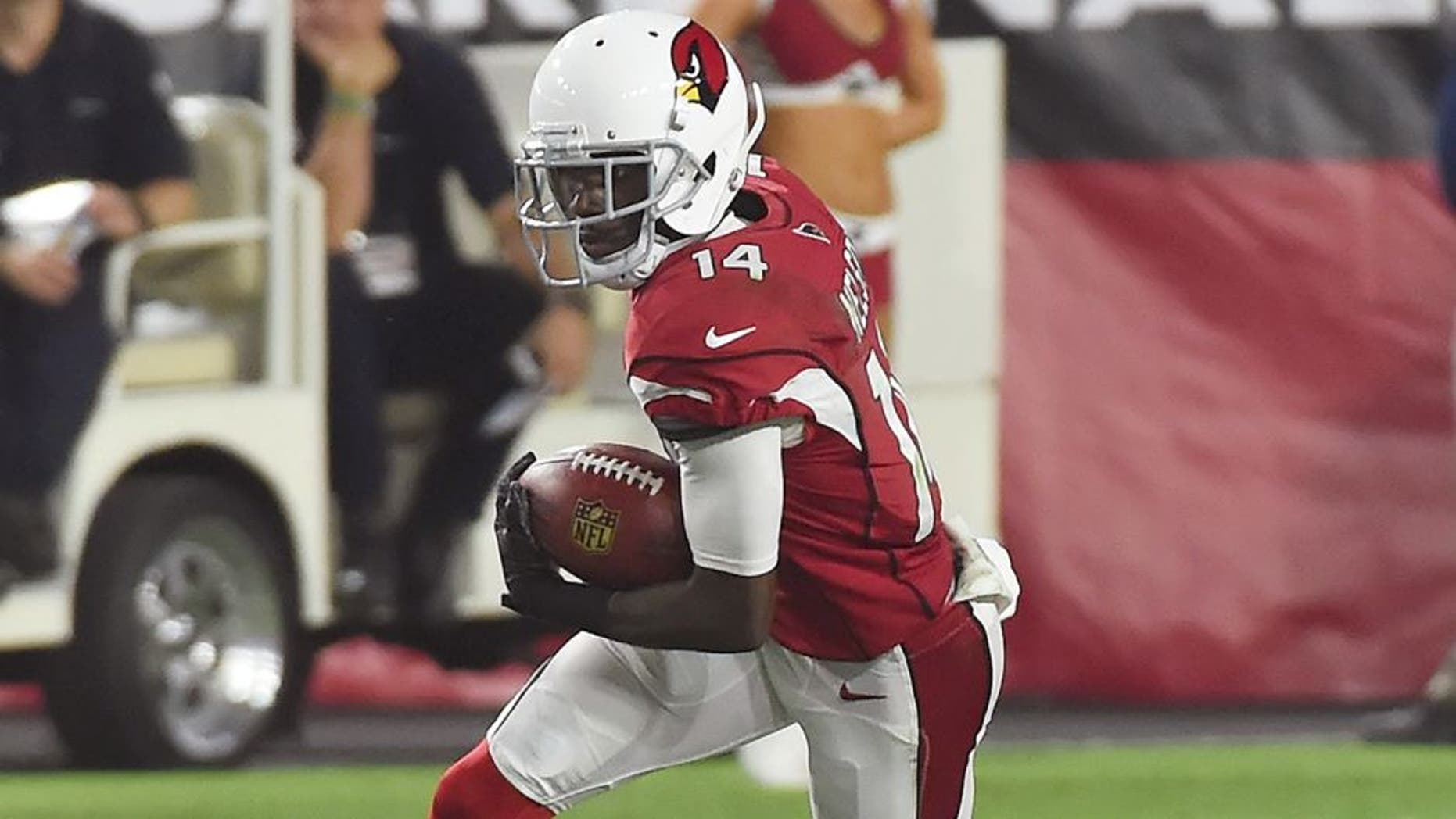 The Cardinals knew what they were getting when drafted J.J. Nelson: speed.
Nelson flashed that speed against the Chargers, with Carson Palmer connecting with the wideout for a 57-yard gain on the second play of the game.
"I can't wait to watch it on film," Palmer said, via the team website. "He must have hit the nitrous button because he took off."
The UAB product ran a 4.28 40-yard dash at the NFL Combine, and has been impressive thus far through training camp and preseason.
With Michael Floyd sidelined, it's Nelson who is getting an opportunity to flash that speed and show the Cardinals exactly what they have in him.
(h/t AZCardinals.com)