It's Martin Kaymer's tournament to lose as he begins last round of US Open with 5-stroke lead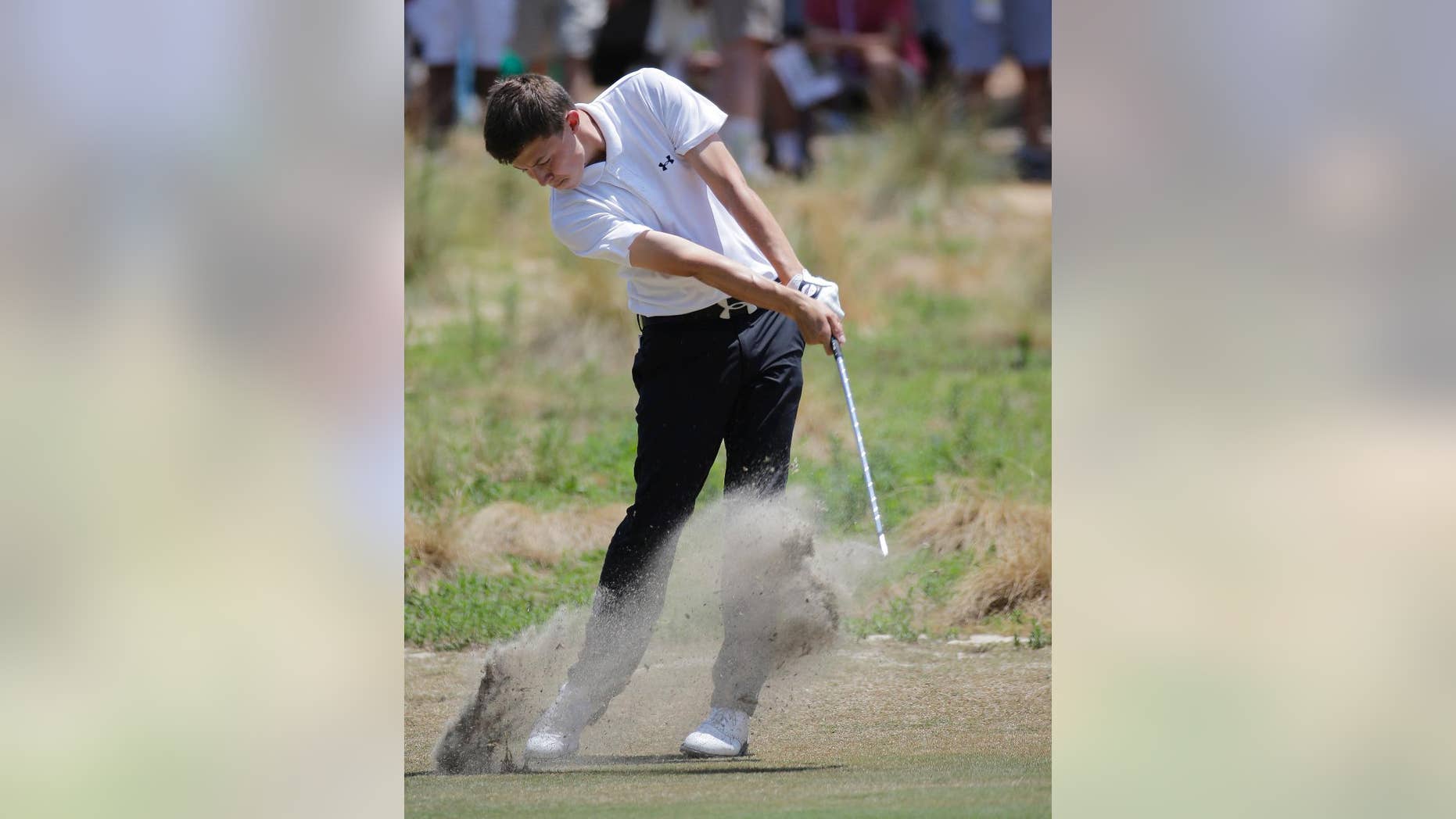 PINEHURST, N.C. – Martin Kaymer teed off Sunday at the U.S. Open with a commanding five-shot lead.
Kaymer was trying to win his second major title after taking the PGA Championship in 2010. The 29-year-old German opened the tournament with back-to-back 65s for a 10-under 130, the lowest 36-hole score in Open history.
He struggled in tougher conditions Saturday but still managed a 2-over 72 that left him with a comfortable advantage at 8-under 202.
Kaymer was playing in the final group with Rickie Fowler, who was going for his first major championship. Erik Compton also was five shots back, looking to complete a remarkable comeback from his second heart transplant.
All four players in the final two groups parred the first hole.
The conditions were more inviting than the previous day when only Fowler and Compton broke par.
There already were three scores in the 60s among the early finishers: Daniel Berger (66), Louis Oosthuizen (67) and 19-year-old amateur Matthew Fitzpatrick (69).
Zach Johnson had the shot of the day, acing the 172-yard ninth hole.
Johnson's tee shot landed about 20 feet left of the flag, bounced twice, and curled down the slope into the cup. The player flung his club in the air and thrust his arms toward the sunny sky while the gallery roared. He then took off on a hand-slapping celebration along both sides of the ropes before retrieving his ball from the hole and tossing it into the crowd.
There were only six players under par heading to the final round, and it's unlikely the winner will come from outside those in the red. Henrik Stenson and Dustin Johnson were at 208, with Brandt Snedeker another shot back.
Kaymer seemed to be playing a different course the first two days, making 11 birdies and only one bogey. The third round was more of a grind, with the leader making five bogeys.
But the one he salvaged at No. 4 could've been much worse, after Kaymer drove into a washed out patch of sand left of the fairway and had to take a one-shot penalty. He punched back into the fairway and managed to get up-and-down from 165 yards.
Kaymer offset his bogeys with an eagle at No. 5 and a closing birdie on the 18th, leaving him firmly in control. The only player to squander a five-shot lead in the final round was Mike Brady in 1919. He shot 80 and lost to Walter Hagen in a playoff the following day.
___
Follow Paul Newberry on Twitter at www.twitter.com/pnewberry1963