'It'd mean everything' to Josh Johnson if he pitches before season ends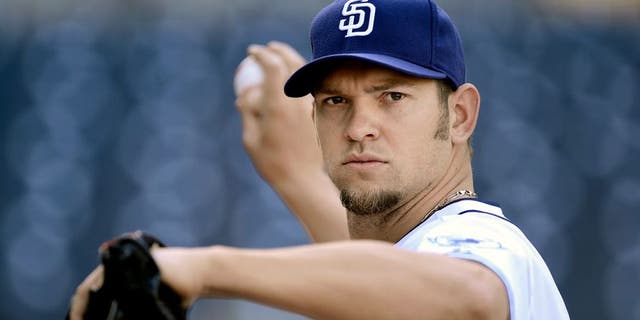 At this juncture of the season, the San Diego Padres are likely out of the pennant race, but one of the team's players is in the midst of a race of his own.
In the few weeks remaining in the regular season, pitcher Josh Johnson is trying to expedite his recovery so he can return to the mound by the end of the season.
"It'd mean everything," Johnson said. "Just being here, showing up every day, working hard, it'd help make that a little bit easier to go through. It's been a tough road. Things happen for a reason -- I don't know why right now -- but it's all part of it."
Johnson has experienced a rough road since undergoing Tommy John surgery last April. However, he threw another simulated game on Tuesday, after which he reported feeling well.
"It felt good," he said. "It was pretty much exactly what we were hoping for."
The 6-foot-7, 31-year-old right-hander, who has been converted into a reliever, is now scheduled to pitch an inning of relief on Friday in the minor leagues, which will gauge whether he's ready to take a major-league mound again.
The last game in which Johnson pitched was on Aug. 6, 2013, a game in which he threw five scoreless innings as a starter.
Twenty-five months later, he's as anxious to get back on the mound as a schoolboy awaiting summer vacation.
"Why not? I've waited long enough," Johnson said. "I'm ready to get back out there and compete. I want to get back up here and help these guys out whatever way I can, on the field, finally."
(h/t San Diego-Union Tribune)