Italy coach indicates he'll add Immobile alongside Balotelli in crucial match against Uruguay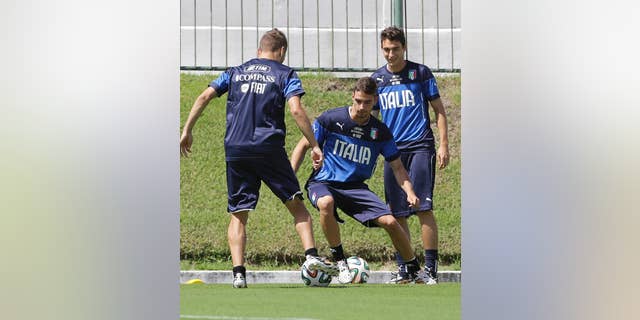 NATAL, Brazil – Mario Balotelli alone may not be enough to keep Italy in the World Cup.
Coach Cesare Prandelli has indicated that he plans to add Ciro Immobile in attack alongside Balotelli in the Azzurri's showdown with Uruguay on Tuesday.
Prandelli says Immobile is "a modern forward who knows how to attack deep, move between the lines and has a feeling for the goal inside the area. ... He's a forward who helps the squad."
Italy needs either a win or a draw to advance from Group D.
Immobile led Serie A with 22 goals for Torino — none of them penalties — before completing a transfer to Borussia Dortmund days before flying to Brazil.
Coaching at his first World Cup, Prandelli adds: "This is the biggest match of my career."