Italy captain Gianluigi Buffon says "we made a bad impression" as Azzurri return home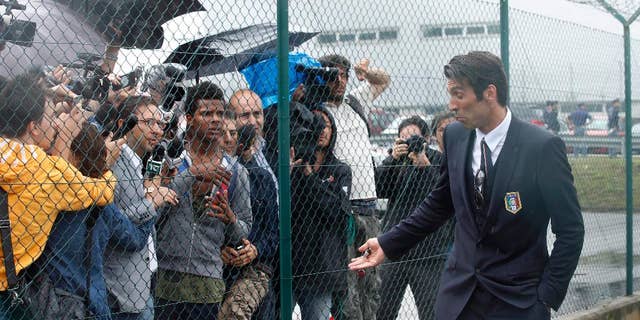 MILAN – Italy captain Gianluigi Buffon admitted the Azzurri "made a bad impression" at the World Cup as the players returned home.
Buffon and a number of other players as well as resigned coach Cesare Prandelli and other staff landed at Milan's Malpensa airport following Italy's group stage exit from the World Cup.
Only a handful of fans were present to greet the players. The charter plane continued to Rome's Fiumicino airport.
Balotelli, who came in for much criticism for his performances in Brazil, got off the plane sporting a newly-blonde crest in his hair.
Italy lost to Costa Rica and Uruguay, after winning its opening game 2-1 against England.