Italian soccer fans use anti-Semitic Anne Frank stickers to mock rivals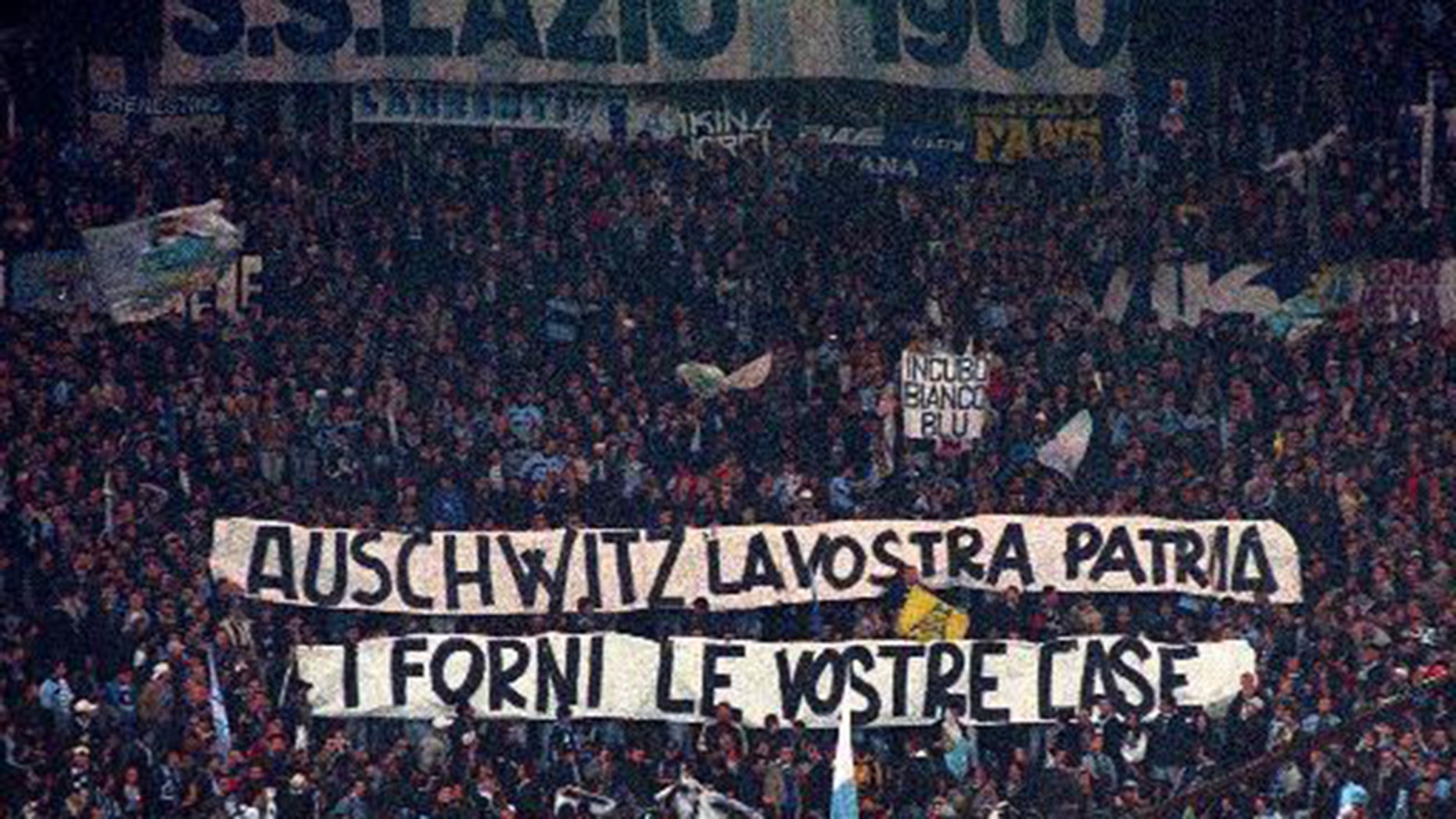 Fans for a professional Italian soccer team known for using anti-Semitic and racist chants against its rivals sparked widespread outrage when they used a photo of Anne Frank to mock another team.
For its match Sunday, hard core "ultra" Lazio fans littered the Stadio Olimpico with superimposed images of Frank – the young diarist who died during the Holocaust – wearing a jersey of city rival Roma. It was a new low for the club's fans.
The northern curva (end) of the stadium where Lazio's "ultra" fans usually sit was closed on Sunday for the match with Cagliari, due to racist chants spewed during a match against Sassuolo earlier this month.
As a result, Lazio decided to open the southern end and let the ultras in where Roma's hard-core fans sit for their home matches in the stadium both sides share.
Stadium cleaners found the anti-Semitic stickers on Monday, sparking immediate backlash.
"Using the image of Anne Frank as an insult against others is a very grave matter."
"There are no justifications. These incidents must be met with disapproval, without any ifs, ands or buts," Sports Minister Luca Lotti said. "I'm sure that the responsible authorities will shed light on what happened and that those responsible will quickly be identified and punished."
The Anne Frank Center denounced Lazio's fans, calling their actions "abhorrent."
"This is abhorrent. This is offensive. This is antisemitism. Hate has no place in our world," the center wrote on Twitter.
Ex-Italian Premier Matteo Renzi called the actions from some Lazio fans "a shameful gesture" to the memory of Frank.
"Obviously we're talking about a small minority but not shedding light on this news would be a mistake," he said. "Because when things like this happen it's important that children known and learn how to deal with a complete lack of dignity."
Antonio Tajani, the head of the European Parliament, denounced those responsible during a session in Brussels on Tuesday, saying that anti-Semitism has no place.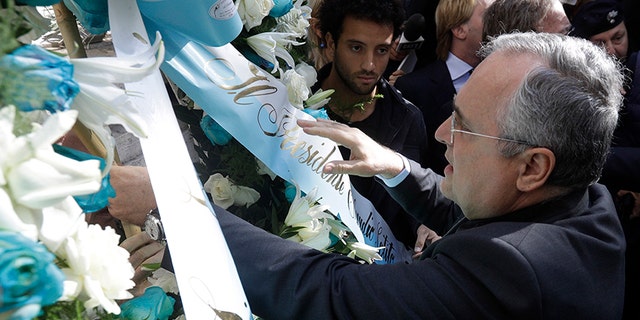 "Using the image of Anne Frank as an insult against others is a very grave matter," Tajani said.
In response, the Italian soccer federation condemned the acts by Lazio fans Tuesday and announced that a passage from Frank's famous diary – which gave a first-hand account of her family going into hiding during World War II – will be read before matches this week.
The diary passage reads: "I see the world being slowly transformed into a wilderness, I hear the approaching thunder that, one day, will destroy us too, I feel the suffering of millions. And yet, when I look up at the sky, I somehow feel that everything will change for the better, that this cruelty too shall end, that peace and tranquility will return once more."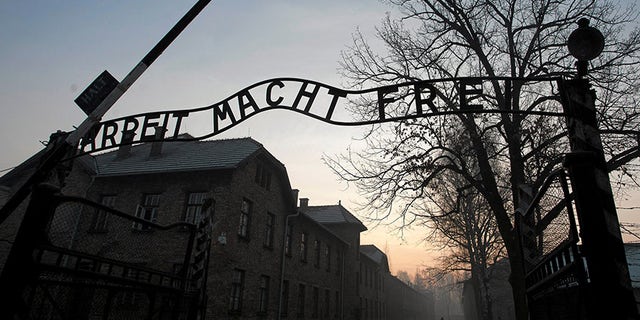 The FIGC also said a minute of silence will be observed before Serie A, B and C matches this week, plus amateur and youth games over the weekend.
In a visit to Rome's main synagogue on Tuesday, Lazio president Claudio Lotito sought to disassociate the club from its hard-core fans. He said the club would intensify its efforts to combat racism and anti-Semitism and organize an annual trip to the Auschwitz concentration camp with some 200 young Lazio fans to "educate them not to forget."
Lazio's ultra group, the "Irriducibili" (diehards), expressed surprise at the widespread outrage.
"There are other cases that we feel should lead the newscasts and fill newspaper pages," the group said in a statement on Facebook.
The club's ultra fans have a long history of racism and anti-Semitism. Nearly 20 years ago, a Lazio banner in the intra-city derby aimed at Roma supporters read: "Auschwitz Is Your Homeland; The Ovens Are Your Homes."
The Associated Press contributed to this report.