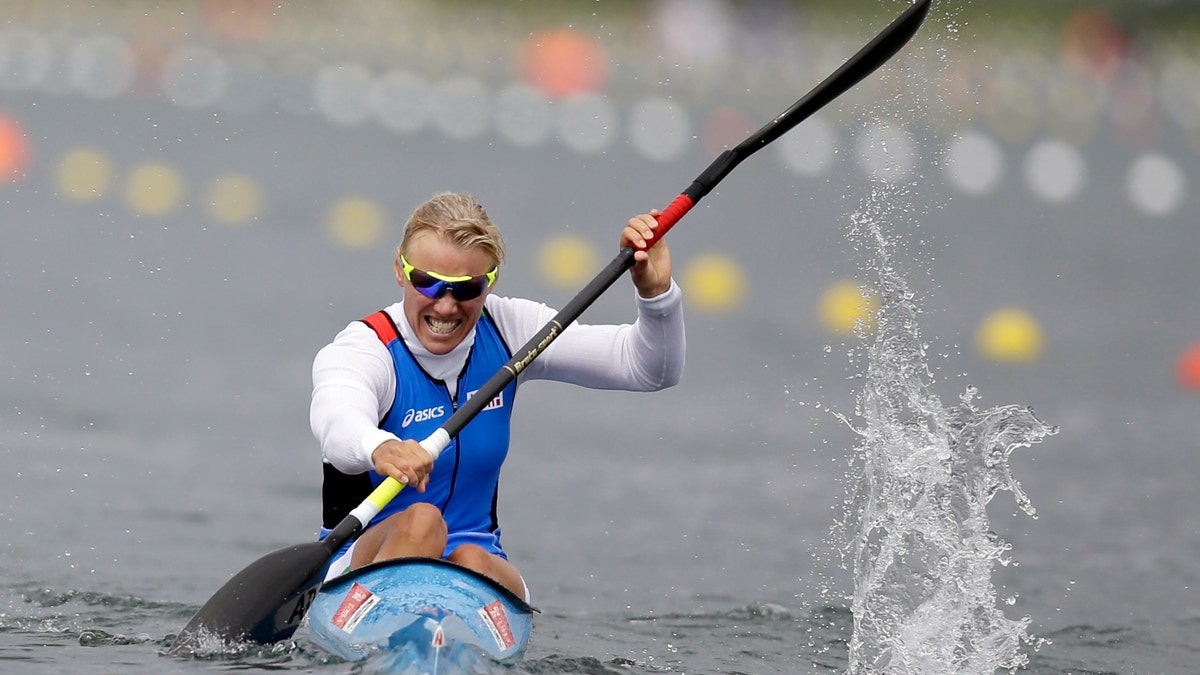 WINDSOR, England – Italian kayaker Josefa Idem became the first woman to compete in eight Olympic Games -- and marked the occasion Tuesday by upstaging a host of younger rivals to qualify for the flagship 500-meter K-1 final.
The 47-year-old Idem, who first competed at the 1984 Los Angeles Olympics, when she competed for Germany, won the third semifinal to stay on course for a second Olympic gold -- after Sydney 12 years ago.
But there was disappointment for another veteran champion, Katrin Wagner-Augustin of Germany, who placed fourth in the same semifinal to miss Thursday's final. Wagner-Augustin has won Olympic golds over 500 in the double and four, but never as an individual.
Danuta Kozak of Hungary was the quickest qualifier by nearly a second.