Is today the day for Chase Elliott?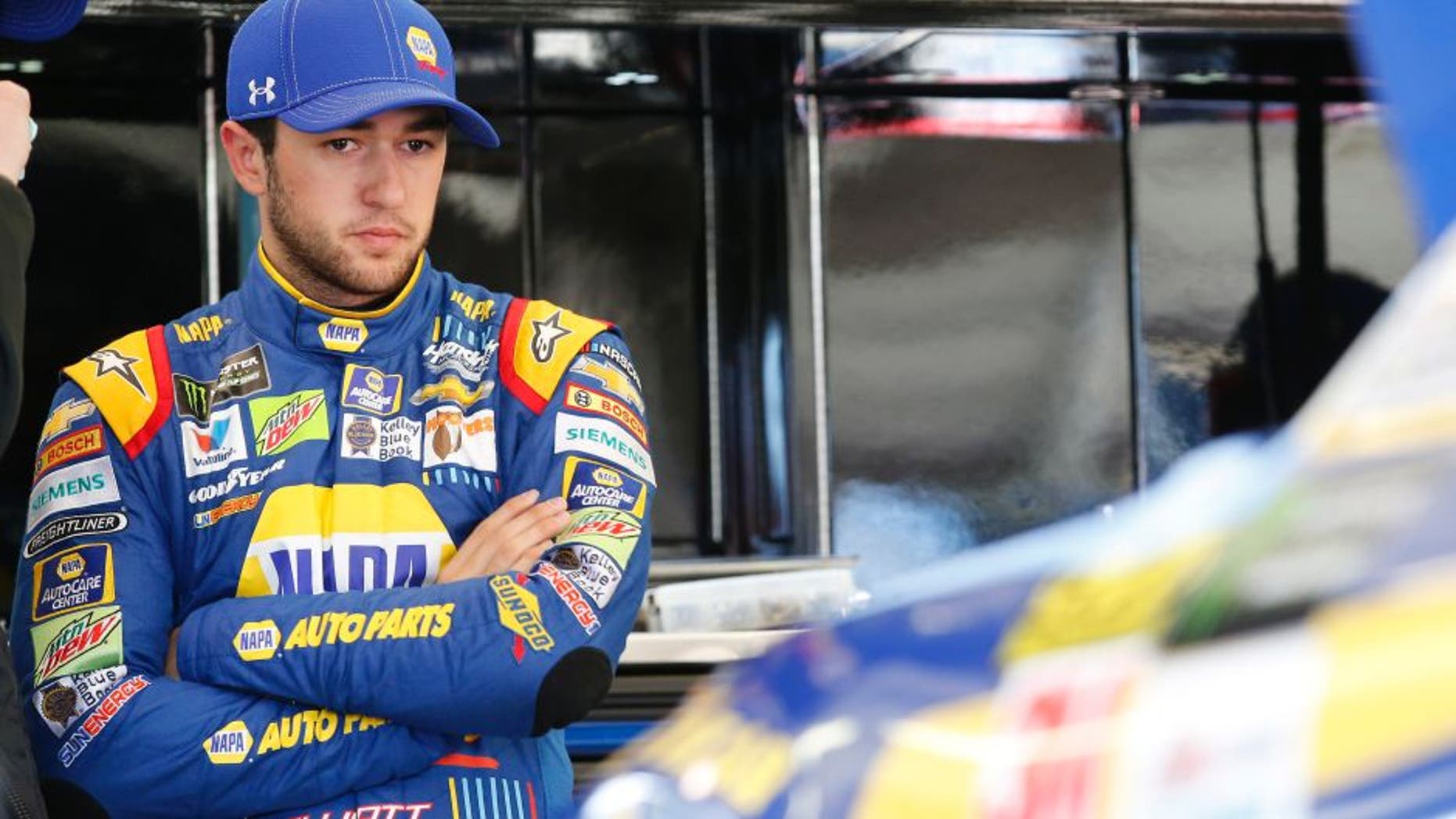 If you want to bet on a sure thing, here's a pretty safe wager: At some point this season, Chase Elliott is going to win a race. The only real question is when.
Elliott, the second-year, second-generation driver of the No. 24 Hendrick Motorsports Chevrolet already has come within hailing distance of winning twice in the first two points races this season.
After winning the pole for the Daytona 500 and winning his Can-Am Duel 150 qualifying race, Elliott was leading the biggest race on the Monster Energy NASCAR Cup Series circuit when ran out of gas just a couple of laps from the end of the race.
Last week at Atlanta, Elliott ran second behind Kevin Harvick for much of the race before a bad pit stop dropped him to fifth in the final running.
And that brings us to today's Kobalt 400 at Las Vegas Motor Speedway (3:30 p.m. ET, FOX).
Elliott qualified 12th in Sin City, but during Saturday's two practices, he showed great speed, leading the opening session in both single-lap and 10-consecutive-lap fastest speeds.
In Happy Hour, Elliott posted the second-fastest single lap and was fifth in 10-consecutive-lap fastest speeds.
All of which bodes well for a strong run today.
And so does Elliott's record at 1.5-mile tracks: In 13 starts on the mile-and-a-half circuits, Elliot has four top fives and seven top 10s.
In last year's NASCAR playoffs, Elliott led 75 laps at Chicagoland Speedway, but lost the race on a late caution, and he led 103 laps at Charlotte Motor Speedway before getting crashed out in a wreck not of his doing.
Elliott excels at these types of tracks.
That said, surely, the competition will be stiff today.
Kobalt 400 pole-sitter Brad Keselowski has won two of the last three Vegas races and the Toyotas from Joe Gibbs Racing and Furniture Row Racing have been fast in practice, too.
But sooner or later, Elliott is gong to get his first victory.
Will today be that day?