Is this Nelson Valdez miss the worst miss in MLS this season?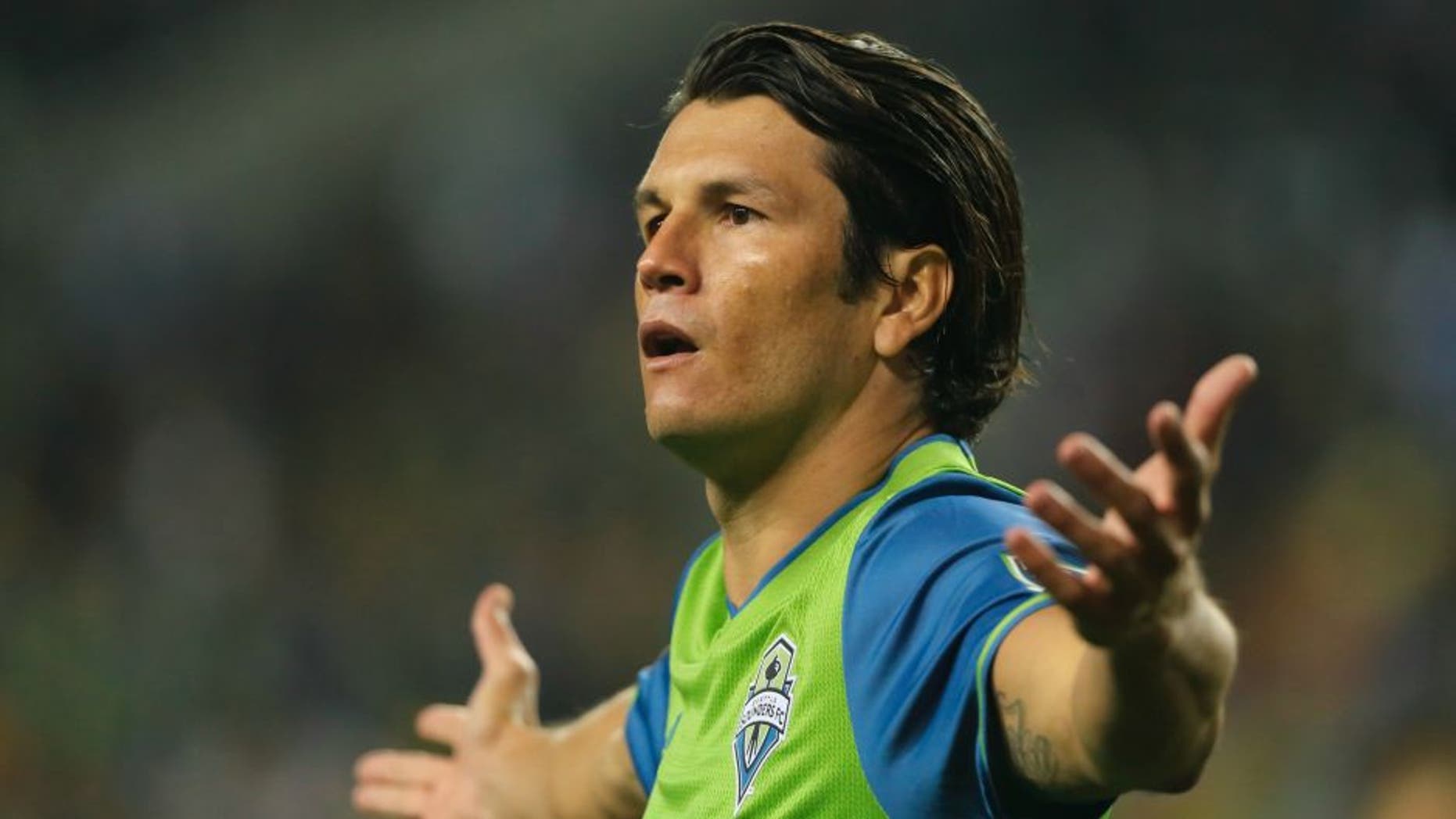 Sometimes, when it's not your day, it's just not your day. Or your season. Or your last 12 months.
For Nelson Valdez, it's all those things. The Seattle Sounders forward is cursed. Just look at this miss against Orlando City on Sunday:
You don't have to be a striker to finish those. You don't even have to be a soccer player. Or an athlete. If Nelson Valdez had been a brick wall instead of Nelson Valdez, he would have scored that.
But he's not and he didn't, and so Valdez still hasn't scored a regular season goal since last August. That lone goal came in just his second game as a Sounder, coincidentally against Orlando. Since then, it's been 20 appearances and 1,048 regular season minutes for Valdez without one. (He did score against the Galaxy in the first round of the playoffs last year, but we are 22 weeks into the 2016 regular season).
It's important to note that Valdez reportedly makes around $1.2 million as a Designated Player with the Sounders this season, which is pretty good as far as MLS salaries go. He's also a forward who, you know, is expected to score goals. And for most of his career, Valdez has been doing just that everywhere he goes. Except for in Seattle.
MORE FROM FOX SOCCER: