Is there a fresh arm ready to enter rotation when rosters expand?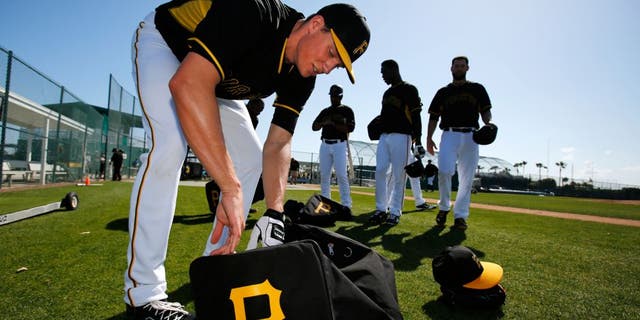 NEWYou can now listen to Fox News articles!
With a wild-card berth all but sewn up, but the division title still within reach, Pittsburgh Pirates manager Clint Hurdle is mulling options with his rotation.
A.J. Burnett isn't likely to return until mid-September, but Hurdle's staff needs some relief heading into the stretch run and then the postseason. One option is a fresh arm from the farm when major-league rosters expand to 40 on Monday.
One big arm that could see a big-league mound soon is top prospect Tyler Glasnow, according to the Pittsburgh Tribune. In five starts since being promoted to the club's Triple-A affiliate in Indianapolis, the right-hander boasts a 0.99 ERA. When asked if Glasnow is on the team's radar, manager Clint Hurdle didn't exactly provide a clear statement of the team's intentions.
"It's a big, fresh arm and a kid we like a lot," Hurdle told . "It wouldn't behoove him or me to say whether he could help us this year or not right now."
The Pirates are certainly high on Glasgow, but whether he gets a shot to help the big club remains to be seen.
"We'll continue to let him pitch," Hurdle said. "He's got another couple or three starts and there's playoff opportunity, as well, in Indianapolis. We'll see where it goes. he's done a very good job of getting better this season. He's a very interesting prospect."
(h/t Pittsburgh Tribune)