Is St. Louis hoping to fill Rams void with MLS expansion team?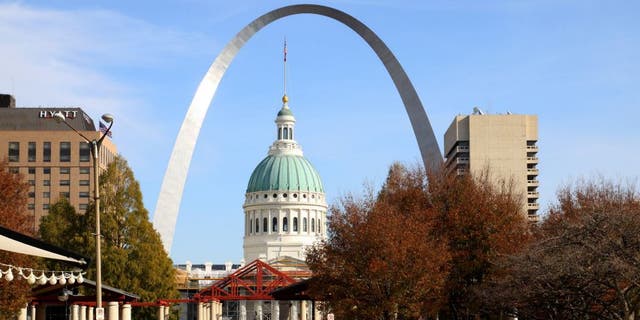 After watching the Rams flee to Los Angeles last month, a group of business and sports leaders in St. Louis plans to evaluate the possibility of bringing an MLS expansion team to the city.
The group -- headlined by St. Louis Cardinals president Bill DeWitt and Blues CEO Chris Zimmerman -- expects to conduct privately funded studies to weigh the pursuit of bringing a soccer team to town in the years ahead.
MLS commissioner Don Garber met with St. Louis Sports Commission chairman Dave Peacock earlier this month and welcomed potential interest from the city in a statement on Wednesday.
"We know St. Louis is a tremendous soccer market and are pleased to see many prominent business and sports leaders becoming involved in the efforts to bring a Major League Soccer team to the downtown area," Garber said. "We look forward to working with the group to further evaluate St. Louis and see if it is ready for an MLS expansion team."
St. Louis is one of the traditional hotbeds for soccer in the United States. The city and its suburbs hosted one of the top leagues in the country in the buildup to World War II and produced several players for the 1950 World Cup team, but the area never secured the necessary investors to join MLS when the league started in 1996. It still remains one of the vibrant hubs of soccer in the country with Brad Davis, Tim Ream and Taylor Twellman among the high-profile products from the area in recent years.

The calculus changed when the Rams left town. The prospect of landing another professional sports franchise -- complete with a new stadium to revitalize downtown -- intrigues local leaders.
Any effort is expected to take several years. MLS is already committed to expanding to 24 teams by the end of the decade. Minnesota United and Atlanta United FC are likely to join the league next year, while Los Angeles FC and a David Beckham-led group are slated to join them in 2018.
St. Louis is on the list of potential contenders when the league expands to 28 teams in the ensuing years. Sacramento and San Antonio are the other cities most frequently linked with MLS, though other municipalities have also expressed interest.