Is Rangers' Banister a viable AL Manager of the Year candidate?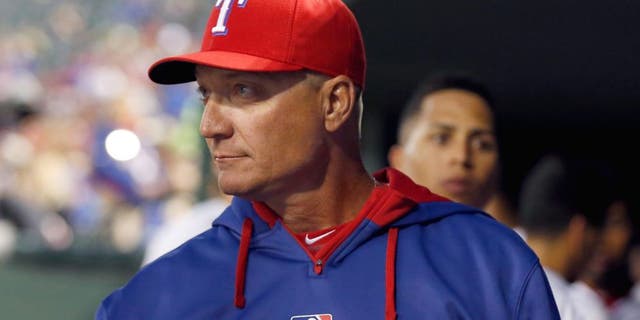 The Texas Rangers enter play Tuesday 64-59, three and a half games behind the Houston Astros and in sole possession of the second AL Wild Card spot.
That they're in a position to maybe make the postseason reflects very well on first-year manager Jeff Banister, something noted by CBS Sports' Matt Snyder in his latest roundup of AL Manager of the Year candidates.
Remember, Banister has helmed the Rangers for their turnaround this season without the services of Yu Darvish (recovering from Tommy John surgery) and having only gotten Derek Holland back recently due to his injury situation.
Here's Snyder's case for Banister to be considered among John Gibbons of the Toronto Blue Jays, the Astros' A.J. Hinch, Ned Yost of the Kansas City Royals and others:
Whatever happens from here on out for the Rangers, the team's 2015 success can't be overlooked, nor can the work of Banister in his first season as their leader.
(h/t Eye On Baseball)