Is Ole Miss closing in on landing the No. 1 prospect in the nation?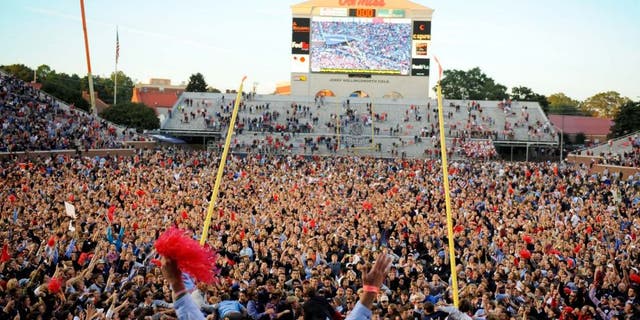 Three years after landing the best recruiting class in school history, Ole Miss is on the verge of signing an even better recruiting class to replace the departing junior stars soon to be playing on Sundays. And the Rebels' elite 2016 recruiting class will likely be ranked No. 1 overall come National Signing Day if they land Rashan Gary.
Currently ranked as the No. 4 overall recruiting class by Scout, Ole Miss is attempting to land five-star Gary, the consensus top prospect in the nation. According to 247Sports' Steve Wiltfong, while Gary has yet to reveal where he is leaning, the nation's top prospect is likely to go to either Michigan or Ole Miss.
If Hugh Freeze and his staff are able to replace 2013's No. 1 overall prospect (defensive tackle Robert Nkemdiche) with 2016's top prospect, they would continue to trend toward being the top recruiting staff in the nation. Adding Gary to fellow five-star commits from offensive lineman Greg Little and quarterback Shea Patterson may just push the Rebels that much closer to the elusive SEC title that has evaded their grasps since 1963.
While motivation has always been somewhat of a concern with former Rebel Nkemdiche, talent evaluators consistently marvel at Gary's ability to give his full effort to the football field. If the Rebels manage to successfully make the switch from one blue-chip prospect to another this offseason, there's a chance 2016 may see no drop off in production from the defensive tackle position.