Is LeBron playing too many minutes?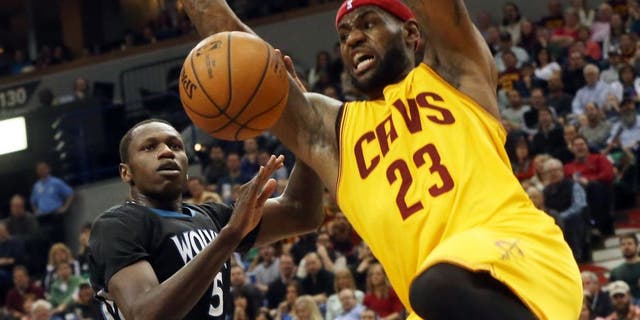 Heading into this season, the thought was that LeBron James would see his minutes per game reduced, thanks to having Kevin Love (and eventually, Kyrie Irving) back healthy and able to carry more of the load for the Cavaliers.
So far, things haven't worked out as planned.
James is actually averaging more minutes per game than he did last year, and Joe Vardon of Cleveland.com notes that he is no longer interested in seeing that number reduced.
It's a very fine line, obviously. The Cavs have struggled in the early part of the season (at least by their standards), and James has had to do more to ensure that the victories were secured. But he needs to be fresh for a run through the postseason, too, although it doesn't seem as though he's planning on taking it easy anytime soon.