Is Canelo Alvarez Next For Floyd Mayweather Jr.?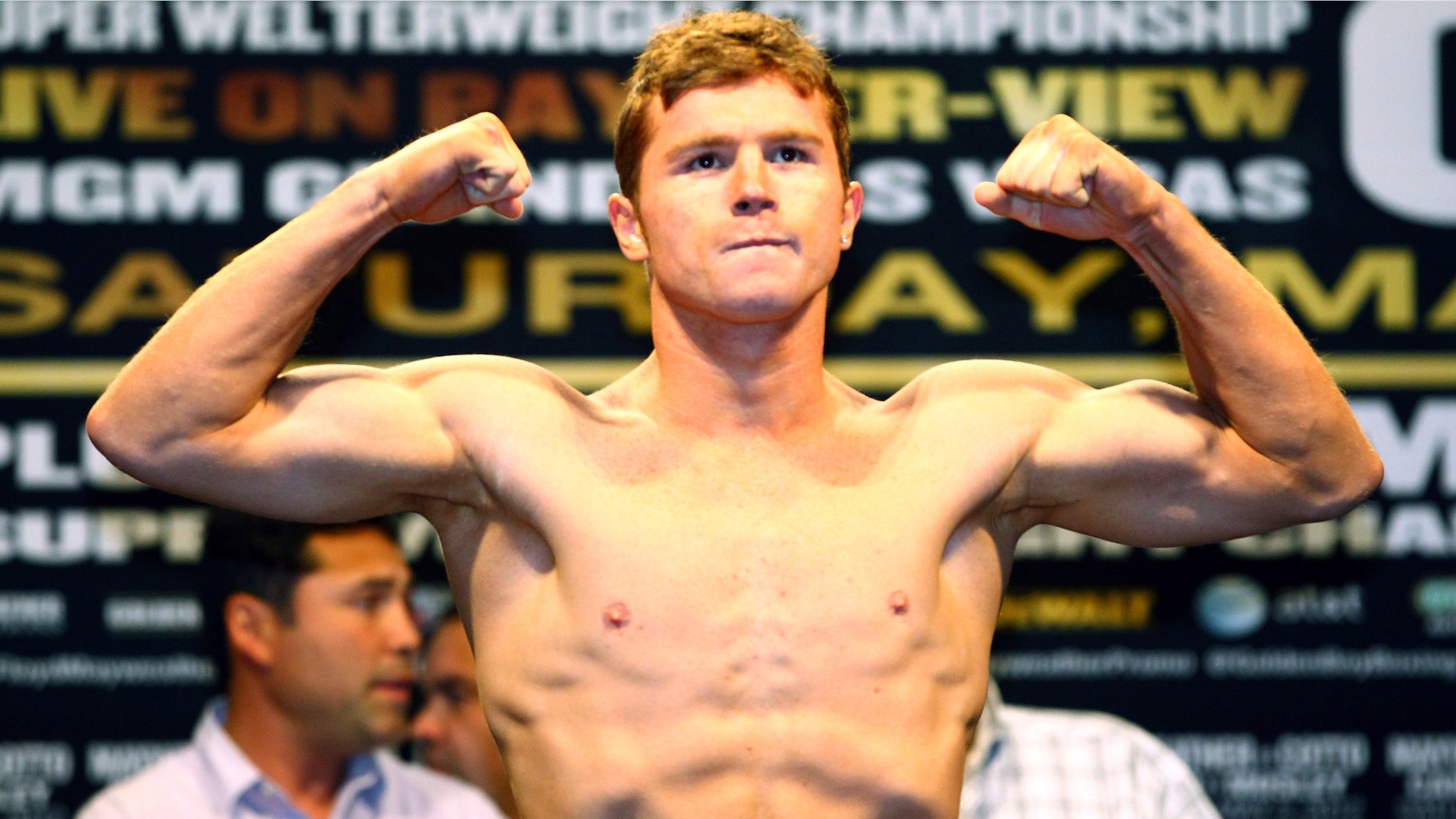 Regardless of whether you were sold on the validity of Robert Guerrero as a legitimate contender for Floyd Mayweather Jr., one thing remained unequivocally true after Saturday night.
Namely that Floyd Mayweather is the best boxer in the world and the chasm between himself and any opponent regardless of his age or his opponents' seems to be monumental and almost insurmountable.
Let's put the fight into context. Floyd Mayweather connected with 42 percent of his total punches. About 60 percent of his power punches hit their mark during the fight. He landed almost double the amount of total punches to that of his beleaguered opponent.
He won nearly every round on the scorecards, and when the decision was announced, he walked around with the nonchalance of a supreme athlete who had just completed nothing more than a light workout. His opponent had a bust left eye and the look of utter dejection. In other words, a usual day at the office.
But last Saturday felt different. Despite having the hallmark narrative that every other Mayweather bout of late, the electric atmosphere of fight week was amiss. No one thought Guerrero stood a chance. Boos rang out around the MGM Grand Arena before the end of the contest because a knockout was not forthcoming.
Despite a virtuoso performance, the fight that reputedly was slow in selling out was met with nothing more than a shrug from the average paying fan. They'd seen it all before.
So who should Mayweather fight next to appease fans?
He maintains that he will be ready to fight on September 14 on Mexican Independence Day weekend. With five fights of a potential $300 million six fight deal with CBS/Showtime remaining the obvious choice would be Saul "Canelo" Alvarez.
It's the unanimous desire of fans to see Mayweather share a ring with "Canelo" and it would be the biggest fight that could be made in the sport. But whether that fight is next remains to be seen. Perhaps the real conundrum is who outside of Alvarez would fans be sold on?
"I think Canelo will be among his opponents, maybe even the next time out," explains Al Bernstein, a long time analyst for Showtime who called Mayweather's victory over Guerrero.
Fighting Canelo is not a problem [in promoting]. But where do you find a person now who the public will buy into? At the welterweight limit it's a little tricky. There are not as many people as you would like.
Some of the people, like Timothy Bradley and Juan Manuel Marquez are out of the question because they are Top Rank fighters. So when you look down the list there are a lot of good fighters at 147 and 154 pounds.
The problem is, we've seen what Mayweather does to good fighters in those divisions. He controls them and dominates them.
"I could name you eight or 10 fighters from the past who would be all that Mayweather could handle and then some. But the problem is they don't exist right now," Guerrero said.
There is little doubt that Mayweather would be overwhelming favorite against any current fighter in his division, no matter how long the list goes on. Malignaggi or Berto certainly. In the light-welterweights Danny Garcia or Lamont Peterson would be equally seen as underdogs.
And so there lies the gambit. Mayweather who maintains he will retire after his deal is concluded with Showtime could stage his biggest fight right away with Canelo at hand. But who will be the last hurrah against when there is a dearth of marketable opponents after the fact?
But if you leave Canelo to last, will there be any fans left?
Exciting fighters like Lucas Matthysse still lack the overall recognition of the average fan. The same goes for Lamont Peterson, Devon Alexander as well as Andre Berto. As for a fight with Canelo, Bernstein is not sure that Canelo would prove to be any different to any other past opponents.
"Canelo, if he faces Floyd, he will be the hardest puncher that Floyd has faced. Will Canelo be able to land? That's the question. Canelo has some decent hand-speed. But Mayweather takes volume punchers, like Guerrero in the last fight who averages 70 punches a round and he turns them into non volume punchers. These guys end up with their hands in their pocket."
"The Canelo fight is the one fight that is very doable because Canelo brings with him his legions of fans."
But one man who suspects we won't see Mayweather ever share a ring with Canelo is longtime former HBO analyst Larry Merchant.
"Prudent fighting and prudent matchmaking - he's brilliant at it," explains Merchant. "He doesn't want to fight Alvarez. Just look at the signs. He was taken off the card and fought on a separate card. He was dismissive in the press conferences also."
He said Adrien Broner and Canelo Alvarez are the two best youngest fighters out there. But Mayweather is not going to fight either one of them, he said.
"The biggest reason why he's such a big favorite when he fights guys is because there is a built-in assumption that if he's fighting a guy he knows he can beat him. Because a guy who he doesn't know he can beat, he finds a way to wait until they got older or not make the fight."
Whether Mayweather fights Canelo next or not, one thing's for certain. It will be on his terms, just as it always has been. Whether as many fans will be around to see his remaining swan songs is another matter entirely.