Is a position switch in the cards for Lorenzo Nunez?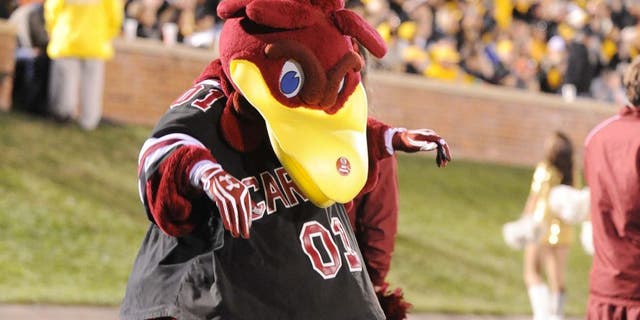 Could Nunez feature at multiple positions? Denny Medley USA TODAY Sports
Could Lorenzo Nunez be featured at wide receiver for the Gamecocks this weekend against Florida?
It's certainly a possibility, according to interim head coach Shawn Elliott. The true freshman signal-caller out of Georgia is short on experience, but tall on talent. He's easily the most athletic option at the position -- something that's been evidenced in spurts during the year.
Nunez is second on the team overall in total rushing yards. His quickness and elusiveness is impressive for a player of his size (6'3", 210).
With Perry Orth commanding the quarterback position well, it makes sense to utilize Nunez's athleticism in some capacity. Pharoh Cooper's been the most consistent and legitimate receiver on the team (and it isn't close). However, the opposition often brackets Cooper -- limiting his effectiveness to an extent.
The Gamecocks are sorely lacking a receiver opposite Cooper -- and Nunez could ultimately become that weapon on the perimeter with his combination of size and athletic ability.