Irsay: Colts' Mathis out until 'early October or late September'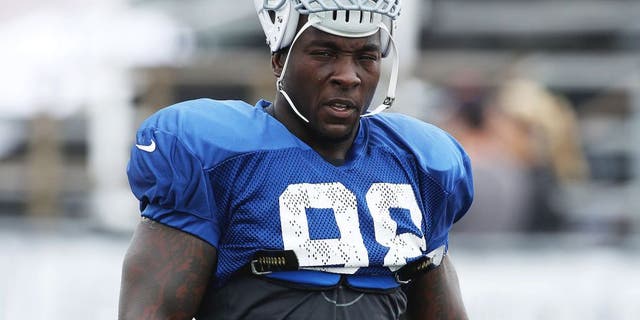 Indianapolis Colts linebacker Robert Mathis said earlier this summer he was targeting the team's season-opener to make his return from a ruptured Achilles tendon suffered last year.
Wednesday night, team owner Jim Irsay said that timetable is unlikely, with the Colts expecting the Pro Bowler to be out until "early October or late September.
That would mean Mathis likely won't be available when the Colts play the Buffalo Bills Week 1 on the road.
"It's hard to say," Irsay said, via the Indianapolis Star. "We want to make sure the doctors feel he's ready. And that re-injuring and that sort of thing is not going to be a problem. We've talked about kind of October, roughly. Can he come back quicker than that? Knowing Robert, anything is possible. I really just don't think he's going to be ready for the Buffalo game at the start of the season."
The Colts are counting on Mathis, who had 19.5 sacks in 2013, to help improve their defense from what it was a season ago. Irsay said upgrading the defense is a team priority.
"We're looking to prove we can be a consistent defense, that we can stop the run, that we can put pressure on the quarterback," Irsay said. "I know our guys are motivated to have a great year. And there's playmakers on that side of the ball, no question.
"We're excited that we're going to prove we're a physical team. Not just an athletic team that can throw the ball. We really think there's something in the air."
The Colts are hoping a healthy return by Mathis will help make Irsay's vision for the defense a reality.
(h/t Indianapolis Star)