Iron Sheik shares his thoughts on Johnny 'Football'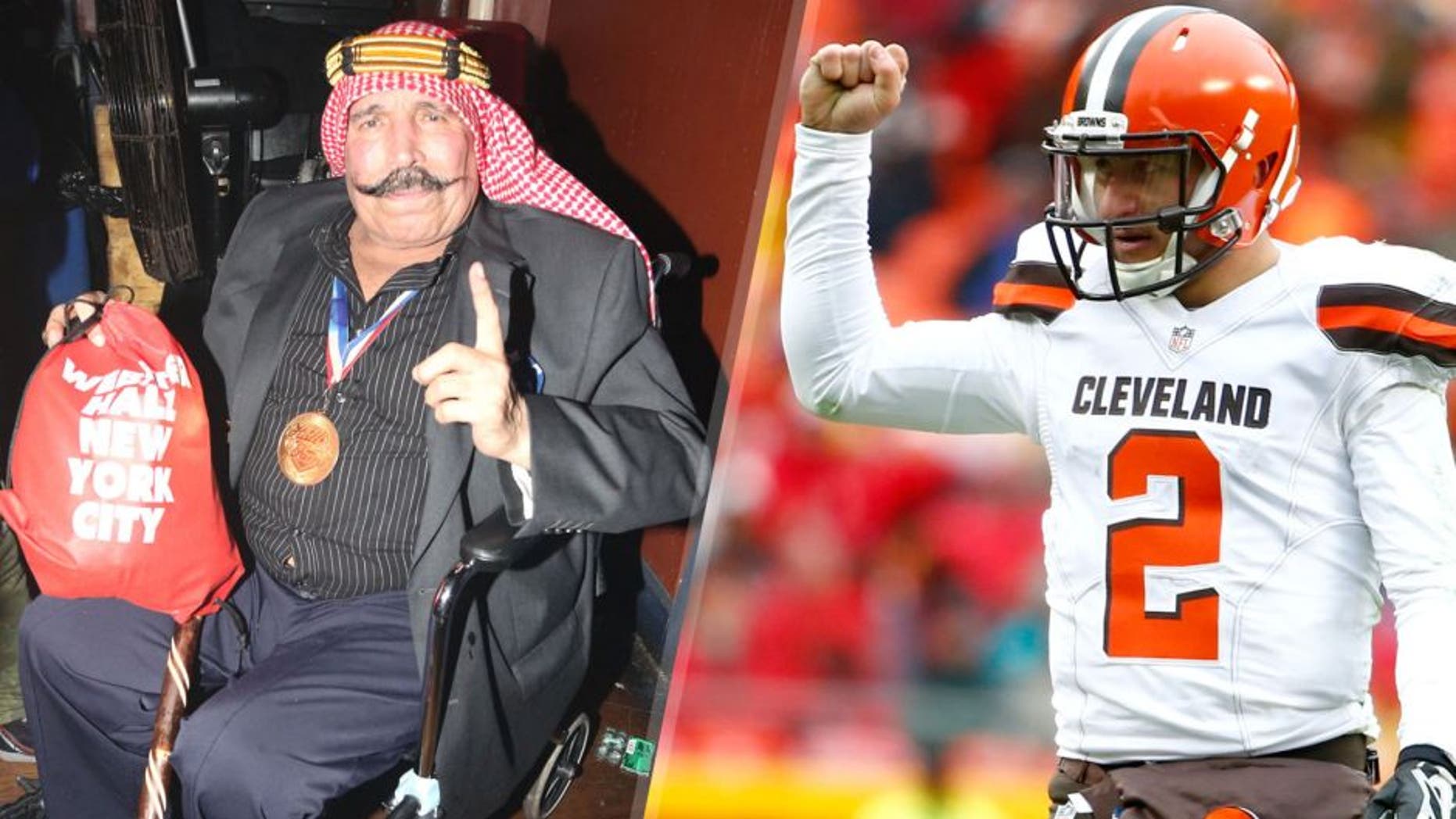 The Iron Sheik isn't known for handing out compliments as much as he is for dishing out insults.
On Sunday, the Sheik gave Johnny Manziel a stamp of approval -- despite a mediocre passing performance (13 of 32 for 136 yards and one interception) in Cleveland's 17-13 loss at Kansas City.
It was a different story on the ground as Johnny "Football" ran for 108 yards on 11 carries, rallying the Browns from a 17-3 halftime deficit to threatening twice in the fourth quarter for a possible go-ahead score.
Sure, it wasn't a win, but the Browns covered the 11½-point line.
Meanwhile, Sheiky Baby also was pleased with the Falcons dealing the Panthers their first loss of the season.