Iowa coach Fran McCaffery tells players to shut down Twitter accounts until after the season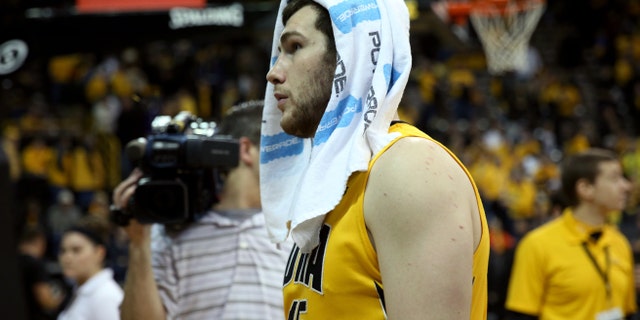 IOWA CITY, Iowa – Iowa coach Fran McCaffery has instructed the Hawkeyes to shut down their Twitter accounts for the rest of the season after senior Zach McCabe exchanged barbs with detractors on the social media service.
McCabe air-balled a 3-pointer that could have tied the game with 16 seconds left against Wisconsin on Saturday. The 20th-ranked Hawkeyes went on to lose 79-74.
McCabe responded to negative comments directed at him on Twitter by lashing out at his critics after the game. McCabe deleted the post and apologized.
McCaffery says his overall impressions of social media are negative and that he'd prefer his players keep their focus on Iowa's upcoming games. He said his players are free to resume tweeting once the season is over.