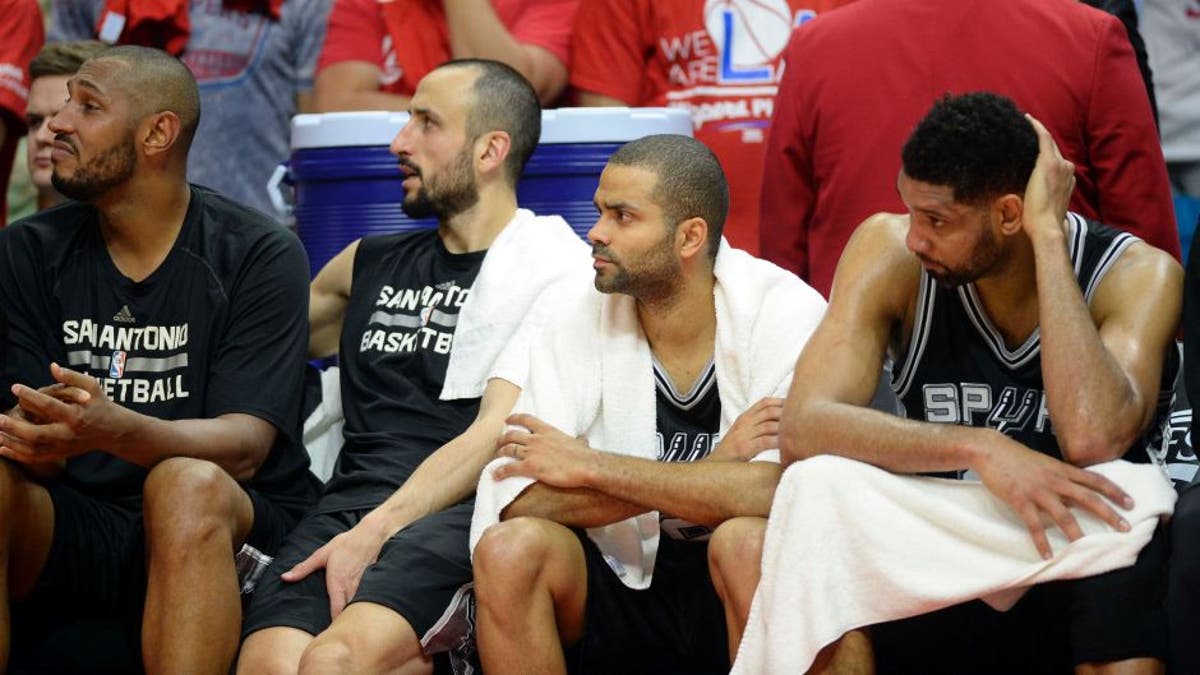 The San Antonio Spurs have one of the most well-rounded rosters in the entire league, with several key players who allow them to adapt and adjust to any playing style imaginable.
Here's a look at just about every single possibility Gregg Popovich will have at his disposal, courtesy of Pounding the Rock's Michael Erler, who investigates small-ball lineups, bench-heavy units and more:
"You want two-way floor balance, with spacing? C Aldridge, PF Diaw, SF Leonard, SG Green, PG McCallum...What I like about this lineup is that Aldridge and Diaw could flip-flop spots so one can post and one can pop to the three-point line to confuse opponents. Or they can play pick-and-roll together. Leonard and Green are obviously two-way threats and McCallum can provide some first-wave defensive resistance while shooting from outside or driving to the cup. I would expect Leonard or Diaw to initiate."
The possibilities are endless. San Antonio can space the floor and dominate on defense at the same time. They can play fast or slow. They can switch every screen or load up on rim protection and dominate the glass.
On paper, it's a scary basketball team. And if the Spurs stay healthy there's a good chance they dethrone the Golden State Warriors in next year's postseason.
(h/t: Pounding the Rock)