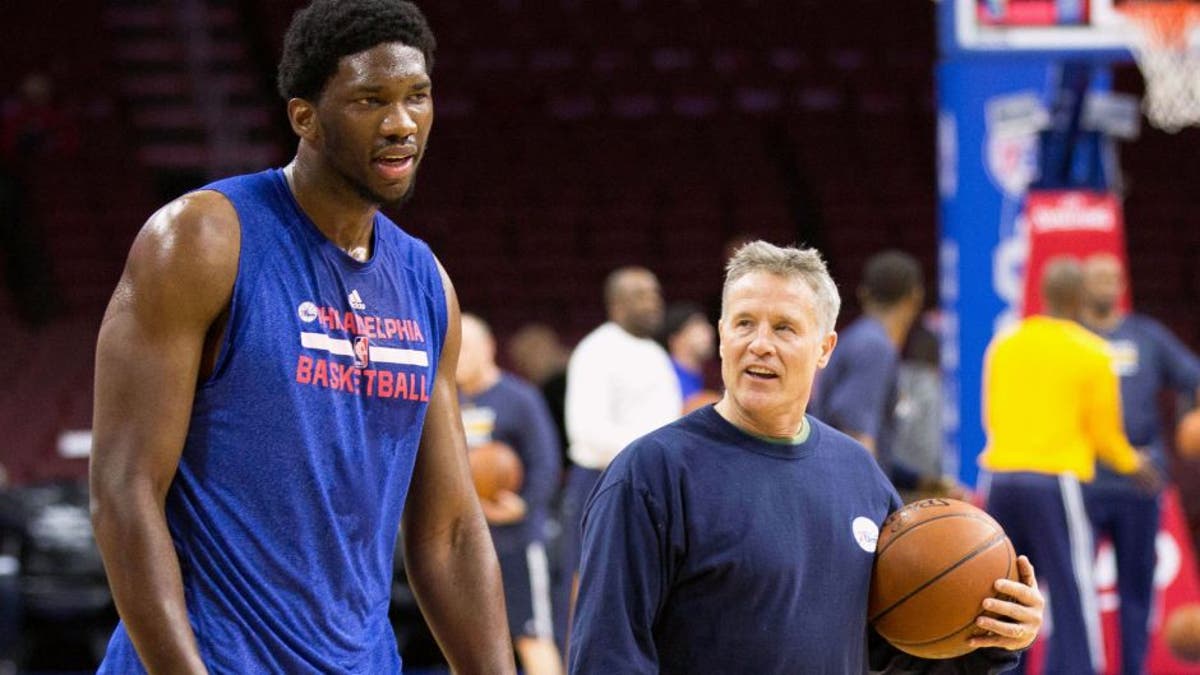 Joel Embiid is set to have another surgery on his injured right foot this week, one that's expected to force him to miss a second consecutive NBA season.
While NBA contracts are fully guaranteed to players who may be sidelined due to injury, teams can sometimes recoup some of those funds via insurance. Not so in Embiid's case, however, according to ESPN's Darren Rovell.
"The $9 million the Philadelphia 76ers ownership will pay Joel Embiid in his first two years, even though he has not played an NBA game, will come out of their pockets.
"Although Embiid's contract is insured, since it is among the five highest salaries on the team, sources say Embiid's right foot was excluded from the policy because it was a pre-existing injury. Embiid first had surgery on the foot the week before the 2014 NBA draft, in which he was taken by the 76ers with the third pick."
This is hardly news. The Sixers, after all, knew about Embiid's pre-existing injury when they drafted him, and knew that they'd be fully on the hook for his salary in the event that another injury occurred.
What's more interesting about this particular report is a nugget explaining how Embiid has a personal insurance policy that he signed while still at Kansas. In the unlikely event he decides to give up basketball entirely by November, he'll be paid $5 million tax-free. Or, if the injuries continue to prevent him from playing at least 20 NBA games in total throughout his career, he can also collect on this particular policy.